How is Technology Revolutionizing Events? – Despite challenges faced in 2020 and the early part of 2021, the events industry is going strong, and currently, around 67% of businesses are using virtual events as a complement to in-person events. Without a doubt, new technologies have ensured the survival of the industry at a time in which many other industries were forced to digitize or go bust. As the world returns to normality and business and private events begin to race to make up for lost time, how will technology ensure that these events run seamlessly and professionally?
Virtual Reality
Giants like Apple, Microsoft, and Google have all invested billions in a technology that promises to transform the sale of products and services and add a unique, innovative touch to events. VR is currently being used in a plethora of different business events, in industries such as insurance, car manufacturing, and real estate. Real estate investors, for instance, can visit exhibitions or stands hosted by developers and view an off-plan investment in its complete state. Car manufacturers, meanwhile, can use VR headsets to show off new car features such as head-up displays, adaptive lights, or pedestrian and animal sensors. VR enables potential clients and investors to discover the things they will want to buy into in the near and long-term future.
Robotic Catering
Both businesses and private events such as weddings are leveraging technology to create memorable experiences for clients, collaborators, or guests. For weddings, for instance, savvy guests are enlisting the help of robotic bartenders and servers. The latter approach tables to serve drinks but also snap photographs of guests. Their display can be swiped so that guests can share the images they like on their social media channels. Bots are also being used to recognize individuals and greet them, answer questions about an event via voice recognition software, and keep children entertained via dedicated learning apps.
Facial Recognition
This technology is ideal for large-scale events involving various talks, conferences, workshops, and activities. Instead of having to hire staff for all access and ticketing points, facial recognition software can be used to carry out gatekeeping duties, print IDs and badges for lanyards, personalize merchandise, facilitate registration, and speed up the entry of visitors to concert halls/exhibition spaces/conferences and the like. This technology can also be used for session tracking (to see who attends specific sessions at your event) and satisfaction levels. That is, instead of asking guests for feedback, facial recognition can be used to measure guests' reactions to different presentations or even different parts of a single speech.
Wearable Tech
Another way to streamline the guest experience involves replacing tickets with radiofrequency identification chips, which can be placed inside bracelets and badges for scanning purposes. These chips can also be used to make contactless payments and to attend a bevy of festivals – ranging from musical to business-centered. Event planners, meanwhile, can track guest activity and identify which components of an event proved most successful.
It's an exciting time for events organizers, with many facing the challenge of combining virtual and in-person events. Top tech for this purpose includes VR, robotics, and facial recognition. Wearable tech containing radiofrequency technology is also enabling organizers and their clients to work out popular features of an event, enabling them to apply future budgets to areas that will bring in revenue and mark their events as both informative and innovative.
Related posts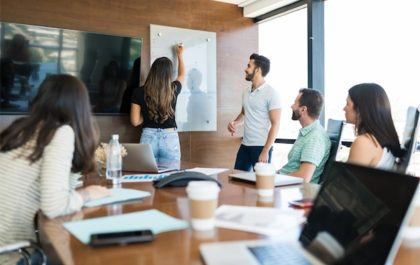 Industry leader: How to Drive Web Traffic in 2024
 Driving web traffic and increasing conversions is the ultimate aim of SEO. So, if your traffic is lacking in 2023,…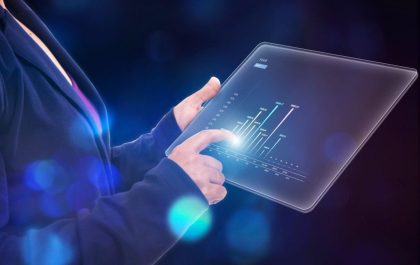 Data Visualization in Python: Creating Stunning Visuals
The digital world is full of data needing interpretation and analysis to draw actionable insights. One has to understand data…