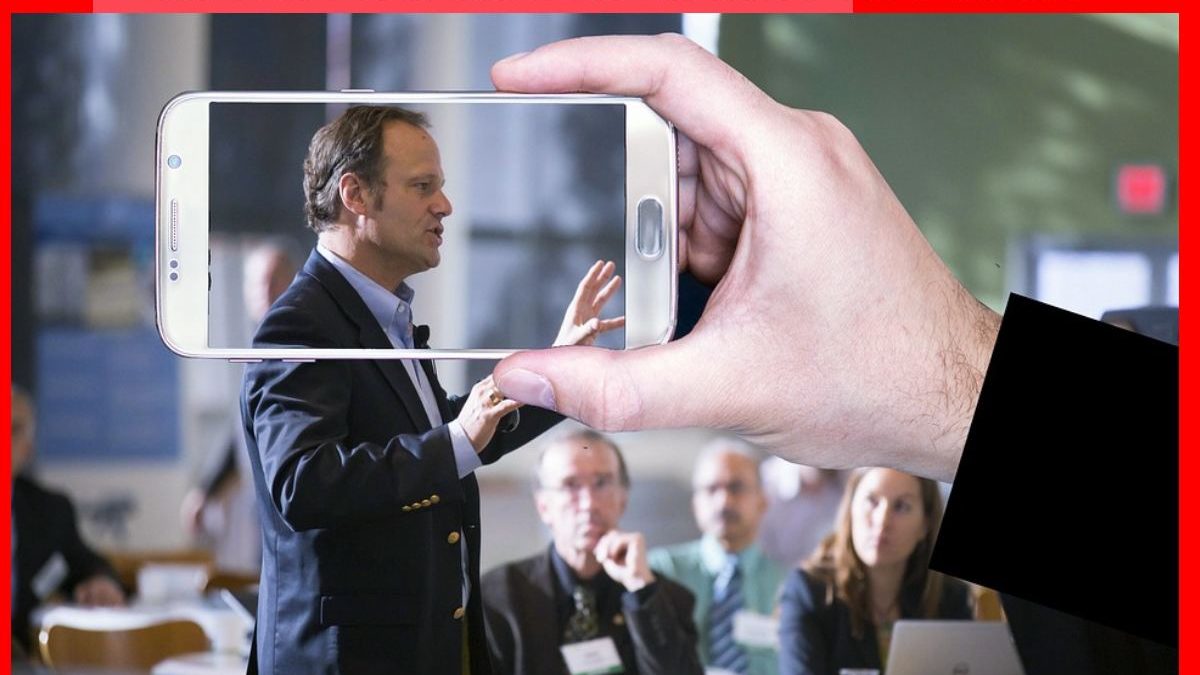 Best Video Presentation Software for Business – Gone are the days when you have to spend heavily on video production to support your marketing strategy initiatives. 
Today, you can create video presentations using free PowerPoint presentation tools to build your business and brand. In this post, we will share the ten best video presentation software for businesses that you can explore. Let's get right into the details!
SOOMUS
SOOMUS is the best presentation maker designed to help make your work more productive, creative, and effective. It supports visuals and content sharing during a business presentation. This means your team members can also share content while communicating with you. 
SOOMUS video presentation maker supports live conference and real-time presentation as it is compatible with different video conferencing tools, such as ZOOM, Lark, and Discord, among others.
Features of SOOMUS
Hundreds of available templates, visuals, and backgrounds

Intuitive drag-and-drop features with customizable animations and characters

Royalty-free media usage

Advanced features and functions to

make impressive video presentations

Visme
Visme makes creating, downloading and sharing video presentations a seamless task. The tool lets you create and upload video clips and footage to be used in your presentation. You can also use the video clips available in the extensive video gallery on the platform. 
Suffice to mention that Visme is a cloud-based app with numerous features. You can try the tool for free but you have to upgrade to access all its features. Here are some features of the tool:
Many templates and visuals are available

Data Visualization

Audio capabilities and strong video output

Limited timeframe
PowToon
This is one of the top free PowerPoint presentation tools in the market with numerous features. It is a cloud-based online tool designed to help users create animated slides with comments, embedded videos, and audio. It features drag-and-drop elements and its interface is quite friendly. 
You can explore a plethora of elements available in the image library, including backgrounds, dynamic transitions, speech bubbles, and shapes. You can create a professional video presentation and share it with your team using PowToon. Here are some features of this PowerPoint presentation app:
Intuitive interface with drag-and-drop elements

Numerous ready-made templates

Customizable animations and characters

Free use of media without license
Doratoon
This is another easy-to-use cloud-based presentation recording software that makes creating animated infographics and marketing video presentations a breeze. It features a video and image library with thousands of clips and photos that you can use without worrying about license fees. 
Doratoon offers numerous styles of video presentation creation that they can explore. These include animated graphics, live performances, invitations, presentations, slide shows, logo animation, and adverts. Here are some features you get to explore when you use this tool:
Ready-to-use media library and professional video templates

Integrates with social networks easily

Unlimited video duration

Prezi
If you are pressed for ideas for creating a corporate presentation, Prezi is a top choice to consider. Prezi is a live video presentation tool that offers a large canvas with numerous style options. If you have a lot of content to work around, Prezi makes the process of navigating through your content easier. 
It also features mechanics that let you zoom in with the virtual camera to make your point. You can also include animated paths and clips to make your presentation highly impressive. Some features of the video presentation software include:
Live and animated presentations

Collaborative video editing with unique formats

Easy-to-use with an option of talking-head video.
Keynote
If you use an Apple device, you sure have this video presentation application on your device for free. Of course, Windows device users can also use Keynote but they would have to create an iCloud account. Keynote comes with excellent templates with a no-frills interface. 
The free presentation software also lets you import templates from 3rd-party platforms to use. Some visual elements you can explore in Keynote include graphs, charts, icons, audio, videos, and images. Some unique features of the tool include:
Attractive customizable templates 

Highly intuitive UI
iSpring Suite
iSpring Suite comes with a speaker feature to enhance your slides by converting your PowerPoint slides into a stunning interactive video presentation. This tool increases the possibilities of interaction with your audience in a dynamic way. 
It comes with integrated editors, which allows you to include videos from over the internet. You can also give a live presentation with webcams, import audio files, record voiceover, and sync your creation with effects on the slides. Here are some features of the video presentation maker:
Easily converts PowerPoint to HTML/Flash

Offers detailed reporting features on courses and grades

Easy to publish on social networks
Wideo
This is a simple cloud-based PowerPoint presentation app that allows you to create professional videos for your social media campaigns. It has a friendly interface with a neat video editor. You also have ample space to work using various template options on the platform. 
If you want, you can also create your video presentation from scratch using the tool. Wideo comes with a plethora of templates and you also have the freedom to add slides of your choice. It offers numerous visual elements and effects, such as images, backgrounds, text effects, animated text, videos, and scenes. Here are some features of the tool:
Previews available for the entire video or a single scene

Square, vertical, and horizontal orientation

Detailed control of transitions and animations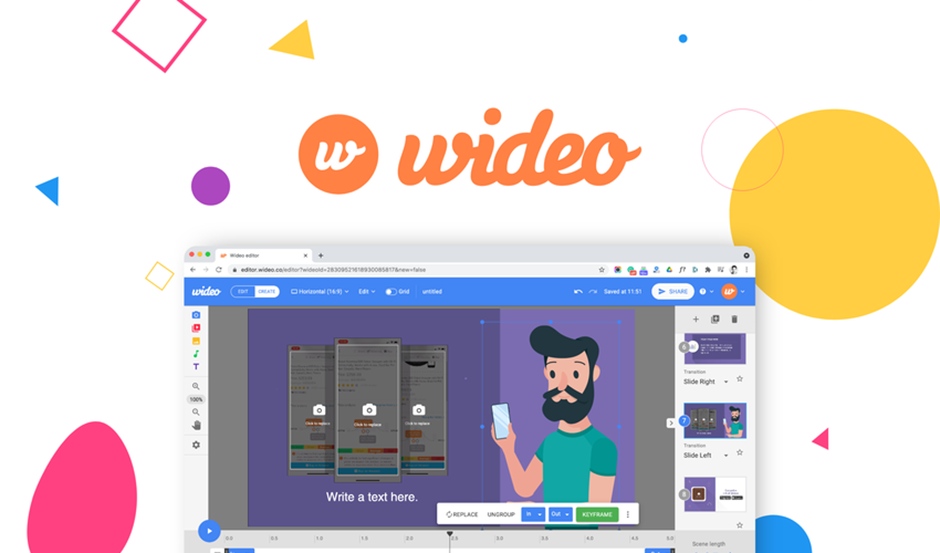 Animaker
Animaker offers a great platform where corporate teams can collaborate to craft professional video presentations with a drag-and-drop interface. 
You will find thousands of animated video clips and image templates as well as icons, shapes, audio files, live-action formats, and scene effects within an animation. You can also insert music and voiceover as well as upload audio files. Features that are available in Animaker include:
Numerous templates, resources, and tools

Live and animated video features

Two options of interface
Vyond Studio
You will find amazing cloud-based features that let you create professional custom animated videos with drag-and-drop tools. Vyond offers bespoke visual effects, which include props, music, characters, and backgrounds. 
You can customize the characters and you also have access to a huge library of backgrounds, interactions, characters, tracks, video effects, and more. Here are features inherent in the app:
Easy to combine infographics with videos

Easy to import fonts and customize charts

Lip auto-sync and camera movement.
Conclusion
These are the best presentation software designed for businesses and professionals. When you need to create an impressive video-presentation for your team or clients, you can choose from any of these tools.
Related posts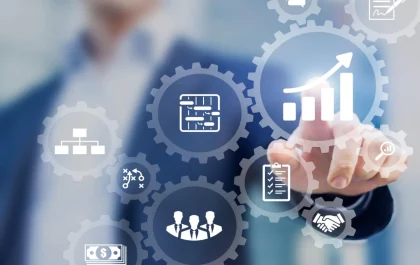 How To Integrate a Knowledge Management System Into Your Organization
Knowledge management system (KMS) implementation can revolutionize how your organization manages, accesses, and utilizes its collective knowledge. However many businesses…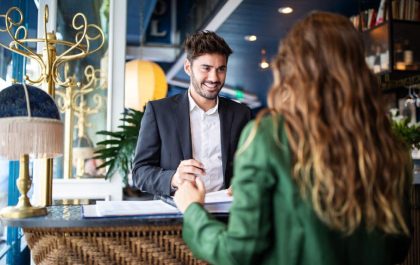 Revolutionizing Customer Service Excellence with ServiceNow Customer Service Management
Introduction: In the contemporary business landscape, customer service is a pivotal differentiator that can make or break a company's success….