What does a Secure Search Mean for Enterprise Companies? – Enterprise companies face security challenges when using public cloud services like Google Cloud Platform. However, Google and other major web browsers have introduced a safe browsing service to protect sensitive data. This service also improves user experience by preventing users from accessing malicious websites.
Although Google is the leading provider of cloud solutions designed specifically for enterprises, businesses often rely on third-party vendors to manage their applications and infrastructure. This means they trust these vendors to provide them with the necessary security measures to protect customer information.
What is a Secure Search?
A secure search is a way to ensure that only authorized users can access sensitive information stored in databases. This is important because unauthorized users could potentially steal or misuse data.
Features of a Secure Search
1. Fast search experience and built-in security
The perfect secure search solution should deploy solutions fast and be easy to manage. These features make it effective and efficient for its purpose.
2. It should be reliable.
A reliable search should keep user PII safe and fine-tune your content easily. It should have a PreText NLP to help fix your content automatically and create titles, descriptions, and metadata. Besides its reliability, your secure search solution should be affordable. It should support third-party pipelines, custom developments for your company, or customer-developed pipelines.
It should also have a voice search feature to make onsite experiences more engaging. Since most website searches come from mobile devices, your website should be equipped with voice search without fear of compatibility issues on the browser.
3. Ongoing Support
The ideal secure search solution should provide ongoing expert guidance. It should be designed with the end-users in mind and provide a platform for ongoing support. Expert guidance is necessary to help you operate the secure search solution effectively to ensure you enjoy all its benefits.
4. Provide relevance
The secure search solution should provide relevance tuning to help you adjust data ranking using pre-made templates. Also, it should help you create and label your specific tuning presets for unique company content. You can also preview your results to help you make quick adjustments.
5. It is highly personalized.
Personalization happens when various tools work together to create the best search experience across all stages. This feature allows your content managers to fix your content to make it accessible and deliver targeted search experiences to increase engagement and move your products.
6. Easy to use and manage
Simplicity is a proper reward for every business. Your secure search solution should allow you to control file type, collection, and department adjustments easily. In addition, it should have multiple integration standards combined with actionable insights to help you know your next focus item.
Conclusion
Search engines are important for businesses as they enable them to discover new ways to improve their operations and increase efficiency. However, they also prevent security risks. Hackers can exploit those vulnerabilities to steal sensitive information and disrupt operations. Therefore, businesses need to invest in secure search solutions to enhance the security of their company and customer information.
Related posts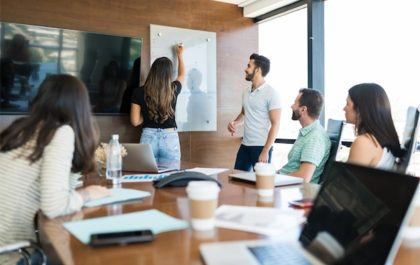 Industry leader: How to Drive Web Traffic in 2024
 Driving web traffic and increasing conversions is the ultimate aim of SEO. So, if your traffic is lacking in 2023,…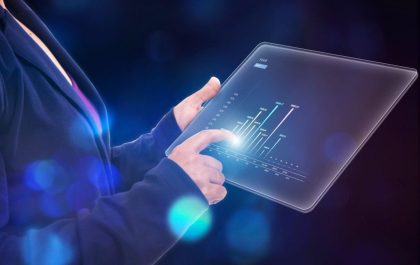 Data Visualization in Python: Creating Stunning Visuals
The digital world is full of data needing interpretation and analysis to draw actionable insights. One has to understand data…