Cloud Hosting vs VPS Hosting: Problems, which companies from time to time face with traditional hosting providers, force them to reconsider their attitude towards renting virtual capacities. When you suddenly lose access to the website and cannot even move it to another hosting, you realize the importance of regular backups, mirroring, and other necessary measures to save information in case of emergency.
A cheap virtual machine for a website is a reasonable choice when you need something simple. For example, for a personal blog or a small website, such hosting is perfect. You just need to set up backup, and ideally, keep them on another site. If we are talking about the company's website, it is better to consider a more reliable and stable option.
The rapid development of clouds in recent years caused confusion between VPS-hosting and cloud hosting. In this article, we explain what they have in common and how they differ, as well as the options of renting a VPS server and a server in the cloud.
What Is VPS Hosting?
"In general, VPS hosting is a great way to save money. Buying a physical server will cost much more, plus it requires expenses on installation, setup, maintenance, electricity, etc."

VPS is created using special software, a hypervisor that is installed on a physical server and shares its resources, allowing you to deploy several independent virtual servers on them. At the same time, the latest generation processors provide support for virtualization at the hardware level.
Using VPS hosting, you get a virtual analog of a real server and have the same rights as if you used your own physical server. VPS hosting has a wide range of options to configure, but if the server resources are not enough, you have to change the tariff or buy vCPU, RAM, etc. Even if you do not use the full capacity of your server, the payment will not change.
VPS hosting provides a good level of security and data privacy, you have full control over the rented hardware. However, it hardly can resist DDoS attacks.
Another VPS technology weak point is that you will not be able to quickly scale resources when the load increases. Business growth, increased traffic to your website may be challenging. You will have to order another VPS, with new parameters, and deploying the system takes time.
Therefore, VPS is well suited for tasks with a moderate load: organizing remote desktops and teamwork with office applications, hosting small online stores, corporate websites, and some types of servers (proxy, mail, voice, monitoring, etc.).
It is not recommended to use VPS for streaming video and audio, creating game servers and highly loaded applications with increased or unsteady network traffic, for large e-commerce projects and other resource-intensive tasks.
In general, VPS technology has the following advantages:
Low cost of resources;
Fixed monthly/annual payment;
Provides root access to a specific server, you can select an operating system and install any software.
What is Cloud Hosting?
As we mentioned, cloud hosting is more expensive. This solution is intended mainly for companies. Any downtime for a commercial or state-owned organization means lost money, reputation damage, and disruption of well-established business processes. Cloud providers guarantee the constant availability of the server (from 99.9 to 99.982%). In addition, there is much less risk of data loss – even if something goes wrong with the data center, you can retrieve your data from the backups.
In terms of security, the cloud is also more beneficial. Virtual networks with NAT, VPN, firewalls and virtual routers, antivirus, backup, and mirroring systems – all these are designed to provide maximum security for data storage in the cloud.
Simply put, cloud hosting has a distributed storage system: in case of a problem or a server overload, traffic is redirected to another working resource. Failure of any component in the cloud infrastructure does not affect the overall system performance.
IaaS (Infrastructure-as-a-Service) gives users maximum freedom to choose equipment configuration, allows building your own virtual network with a convenient and user-friendly control panel, install operating systems and applications you like.
The particular advantage of IaaS is the flexibility that allows you to scale the system according to your needs without having to contact a cloud provider. Access via the cloud control panel at any time and from anywhere, allows you to independently connect additional resources or disable those you do not use. This is very useful for customers with high demands on scalability, reliability, and performance.
The payment system is also different – you only pay for the resources consumed. If the server is not running, you do not pay, if you need more resources, it is easy to scale the system, and pay for the time of its operation.
In general, the advantages of cloud hosting are as follows:
High fault tolerance;
Scalability and elasticity;
Convenient billing options.
Which Server to Choose? Cloud Hosting vs VPS Hosting
When choosing between cloud and VPS, you should consider that these are two different tools for solving tasks of different types and levels.
If saving money is crucial, choose VPS-hosting. You get a server but in a virtual form much cheaper than the physical one. Nevertheless, keep in mind that its setup and maintenance require technical knowledge.
If you need a high quality, reliable, automated service, and especially if your projects are large and heavily loaded, cloud hosting is a better option. Unlike VPS, you get an unlimited amount of resources. Your server is always available, easy to scale, and you only pay for the actually consumed resources. Just make sure your entire company's database should be migrated under the guidance of a cloud migration expert. Cloud hosting or moving to the cloud is something that needs attention to detail and needs to be done carefully. Moving your company's all data center capabilities to the cloud to run on the cloud based infrastructure is a bit crucial, from a security point of view as well, hence it needs expert's assistance. Companies like Dataknox are go-to partner in this work as not only they will help you with migration, but also help with the old server recycle and destroying the old data center as well. So, for a smooth process, Dataknox is a beneficial partner for you.
READ MORE:- infoitspro
Related posts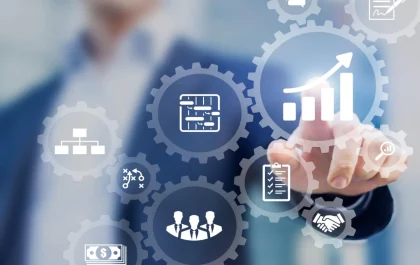 How To Integrate a Knowledge Management System Into Your Organization
Knowledge management system (KMS) implementation can revolutionize how your organization manages, accesses, and utilizes its collective knowledge. However many businesses…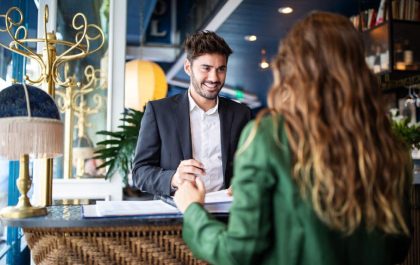 Revolutionizing Customer Service Excellence with ServiceNow Customer Service Management
Introduction: In the contemporary business landscape, customer service is a pivotal differentiator that can make or break a company's success….