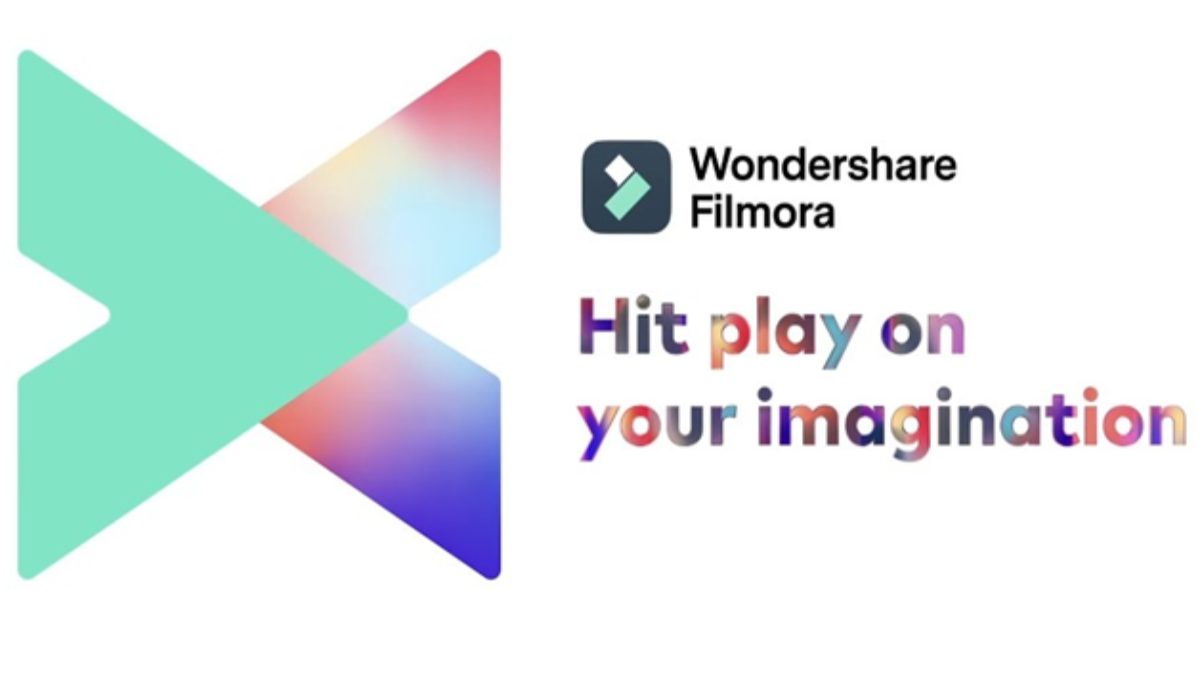 Wondershare Filmora is one of the many software developed by Wondershare. The publisher is working to produce utilities, software improving productivity as well as tools dedicated to creativity. Wondershare Filmora is precisely in this last category. This editing software is defined above all by its accessibility.
Indeed, it is renowned for being easy to use. Its latest version, called Wondershare Filmora X, brings a lot of new features.
How Do you use these New Features to Create an Engaging Video?
New Features of Wondershare Filmora X
Wondershare Filmora X is the brand new version of the great video editor. It comes with new flagship features:
Keyframing
Motion tracking
Color Match
Audio ducking
Keyframing
Keyframing is a new way to create personalized animations. This is materialized by the possibility of selecting an image and applying animations to it that can be modified directly in the software. You can thus create effects of bounces, displacements, lines, etc.
Motion Tracking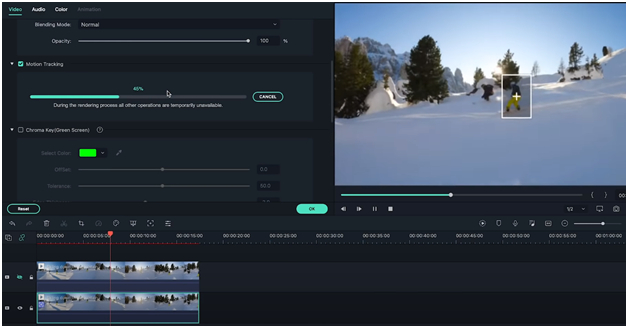 Motion Tracking lets you apply tracking to a moving object. For example, you can blur an element or a moving person's face.
The software is very precise: all you have to do is go to the menu and then to Motion Tracking, then you will have to select the element to track and then apply the desired effect (blur, add object, etc.).
Color Match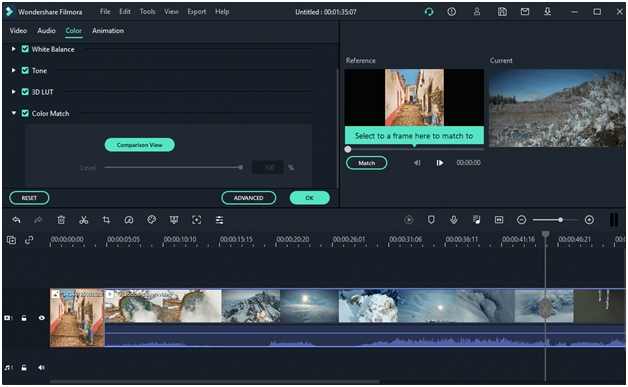 Color Match is a feature that allows you to homogenize your shots when they have been taken under different conditions or with different devices.
Suppose you are editing video using rush footage from an iPhone 12 and Samsung Galaxy S20. In that case, you can smooth out the differences by applying color processing such as Color Match to your shots. So Wondershare Filmora X greatly simplifies your clips' grading and saves you time.
Audio Ducking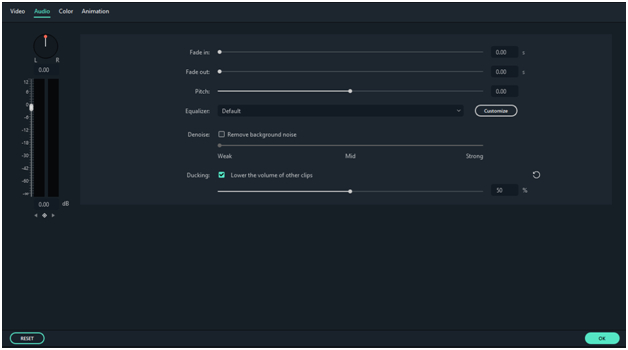 Audio Ducking is a new feature in Wondershare Filmora X that involves emphasizing one of the audio tracks in a project while attenuating the volume of other audio tracks present. This new tool is proving very relevant for balancing the volume of audio tracks and highlighting voice-overs.
The advantage with Wondershare Filmora X is that the application of this effect is done instantly. It is visually materialized by the reduction of the waves of the tracks impacted by the Audio Ducking. Thus, the user has a marker allowing him to visualize the effect while listening to its rendering.
Other Strengths of Wondershare Filmora X
Wondershare Filmora X is not just video editing software. This versatile editor also has its own library of templates and other royalty-free elements.
Thanks to its Filmstocks media library, Wondershare Filmora X allows you to obtain royalty-free material to enhance your videos. It could be effect templates, soundtracks, images, or just videos. In total, the platform has more than 10 million of multimedia resources for your videos.
How to Make a Video with Wondershare Filmora?
1. Import your files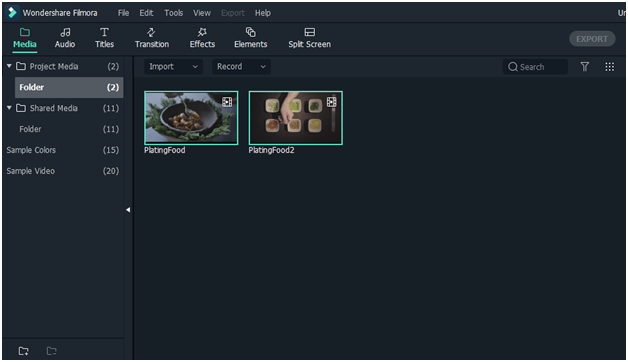 Download and open Filmora, select the full mode and import your photos and videos into the program. Drag and drop files onto the timeline to enable editing.
2. Create a story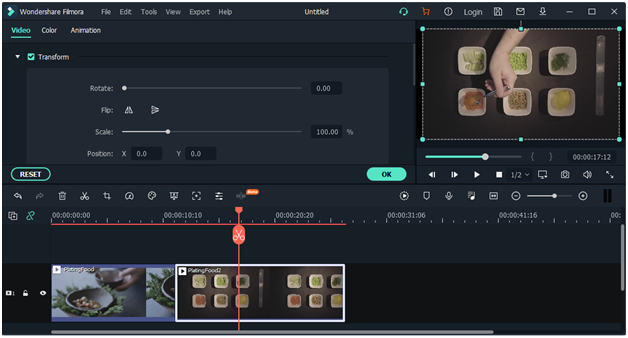 You can organize your pictures by dragging them onto the timeline. Besides, you can shorten or stretch 5-second clips by double-clicking the image to adjust the duration.
Adding movement and transition to your photo montage can make it more attractive. To add motion, adjust the motion field. There are almost 50 options to choose from. Select your favorite (the effect will be shown in the preview window). Double-click to apply it to the selected image.
Adding transitions between your pictures will smooth your videos. Go to Transitions, select a transition and click the play button in the preview window to preview the effect. Double-click the transition you want to apply to the clip.
3. Add a title and effects
If you want to give your photo montage a personal touch, you can add text and images. Open the TEXT/CREDIT tab to choose your heading style. Once selected, drag it to the timeline.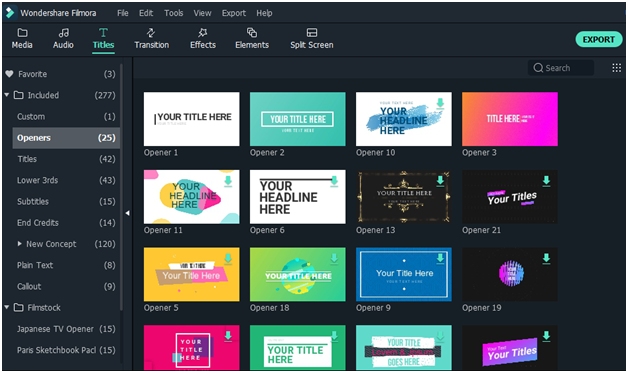 4. Select music
Music is essential to your photomontage. Filmora has over 40 royalty-free music. Drag the file of your choice onto the audio track and double-click it to explore all of the track's editing options.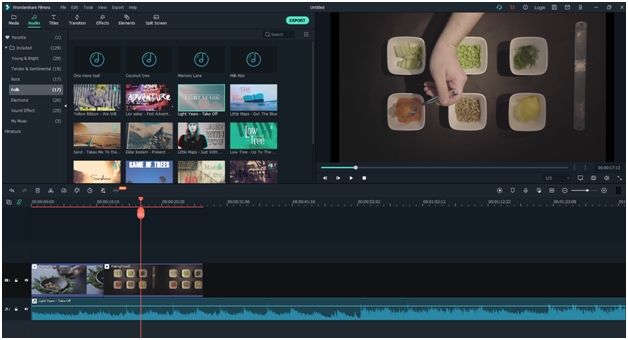 5. Export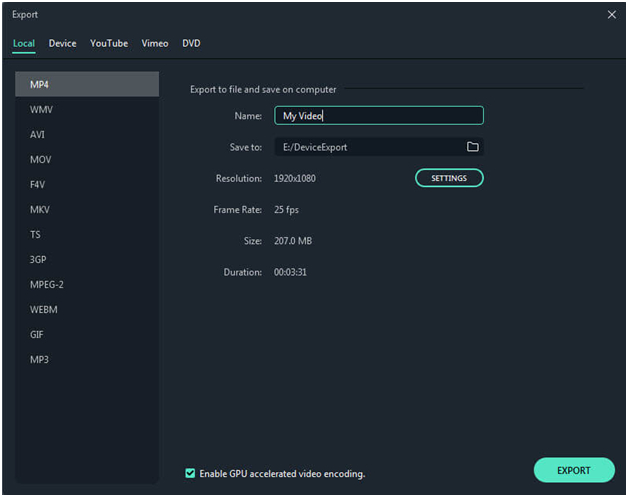 Save your montage in the format of your choice that matches the selected device or platform. Your montage can be uploaded directly to YouTube or burned to DVD.
Conclusion
Wondershare Filmora X is also a video stabilization tool, automatic detection of audio tracks' rhythm, overlaying on a green background. With software like this, you can literally do anything. You can test the flagship features of the software by downloading the trial version available on the publisher's website.
Related posts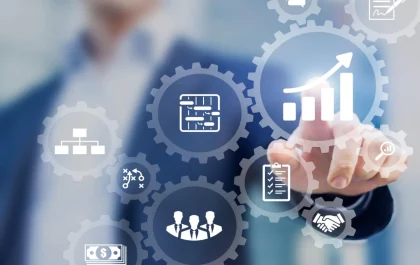 How To Integrate a Knowledge Management System Into Your Organization
Knowledge management system (KMS) implementation can revolutionize how your organization manages, accesses, and utilizes its collective knowledge. However many businesses…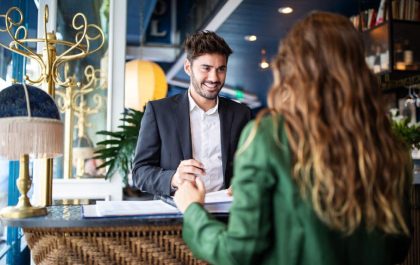 Revolutionizing Customer Service Excellence with ServiceNow Customer Service Management
Introduction: In the contemporary business landscape, customer service is a pivotal differentiator that can make or break a company's success….