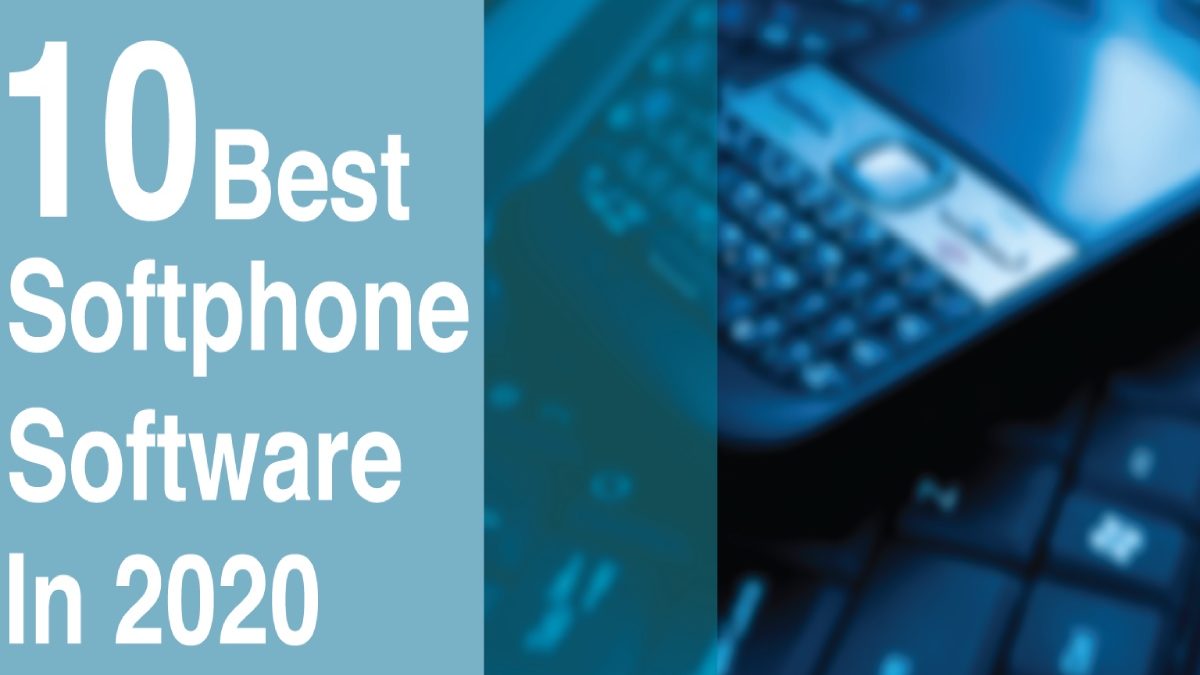 A VoIP system eliminates the need for analog phones. But through a softphone software, you can place and receive calls over the Internet using your new VoIP provider. Not only that, you can also manage your contact list on the app.
Softphones have tons of advantages over traditional phone set-ups. But seeing that there are plenty of options out there, we decided to round up the best softphone software to help you make the best choice for your business' growth.
Let's get straight to the point. 
1. GotoConnect: The First Audio and Video Solution
GotoConnect uses Jive's cloud VoIP phone systems and its audio and video conferencing, so users can communicate for collaboration through different desktop apps, web browsers, and even the traditional desk phone. 
✓ No need to invest in different collaboration solution providers
✓ Comes with a free demo to get you started
Ideal for: Businesses of any size with plenty of active collaborative projects.
Price: $29.95 per month for 1 to 4 users.
2. Bitrix24: Management, Collaboration, and Communication Tool
Most users consider Bitrix24 the best free softphone for business. It's a practical choice for business owners looking to manage their business online. More than 5 million companies all over the world swear by it. You can take advantage of the automatic dialer, VoIP system, and customer relationship management (CRM) in one software. Other benefits include inbound and outbound calls, renting domestic and international phone numbers, telemarketing, robocalling, voicemail, and call recording and routing.
✓ Free version available
✓ Award-winning
✓ Powerful management tools in a social-style environment 
Ideal for: Businesses of any size with remote workers.
Price: Starts at $15.36 a month for two users 
3. Adversus: Automated Dialer and Customer Relationship Management Solution
Suitable for small to medium businesses, this platform enables you to automate calls using machine-driven response, custom call attempt, and lead prioritization methods. Moreover, managers can enjoy the one-click registration service to gather info about customers, sales, and incoming appointments.  Through the platform, they can also create groups for agents and customers. The use of third-party applications makes it the best softphone for Windows.
✓ Free trial available
✓ Intuitive campaigns maximize your call center efficiency
✓ Uses application programming interfaces (APIs)
✓ Keep tabs on future events
Ideal for: Businesses of different industries aiming to optimize outbound call activities
Price:  Premium starts at $100 per user every month
4. Twilio: Dependable Communication Worldwide
Through this softphone app, companies can place and take calls and send and receive text messages. Programmers can implement different communication measures and use web development capabilities, current code, current servers, current database to find a solution for communication issues as soon as possible. 
✓ Great value for money
✓ Allows DIY 
Ideal for: Small to large businesses
Price: Depends on the service
5. ZoiPer: Cross-Platform VoIP Softphone Software
A cross-platform VoIP softphone for Windows, Mac, and Linus offers voice and video calling with IM features. With various encryption protocols, there's no need to worry about the security of your communication records. Additional functions such as customizable branding to suit brand identity and user preference are also available. 
✓ Unique customization features
✓ Free version available
✓ The best softphone for Windows, thanks to Zoiper Biz and Zoiper Biz API 
Ideal for: Businesses of all sizes who will benefit from call transfer functionality
Price: Zoiper 5 is available for a one-time payment
6. Cisco Unified Communications Manager: Collaboration and Communication Quick Fix
Formerly known as CallManager, this software softphone uses internet protocol (IP) telephony, voice and video calls, messaging, and more to form collaboration within teams across different departments. It features an activation code onboarding function to allow managers to make records without the MAC address.
✓ Comes with an access control feature for security restrictions and configuration settings modification
✓ Supports integration with different third-party applications.
Ideal for: All types of businesses
Price: N/A
7. RingOver: Flexible Solution for Small to Midsize Biz and Startups
RingOver provides a sales team and other departments communication methods online via apps or the web. Admin officers can easily access international mobile or landline phone numbers to place and receive calls globally. The process is very straightforward. Users get to choose the landline or mobile they want to use in over 65 countries, then allocate numbers to members or departments.
✓ No hardware installation necessary
✓ Fast set-up
✓ Get numbers in more than 65 destinations
✓ Free Version and Free Trial
Ideal for: Small to Midsize Businesses worldwide in need of cloud phone solution
Price: Starts at €24 per month per user
8. FreshCaller: Sales and Support Ally
Through Freshcaller, you can buy toll-free numbers, domestic or international, route calls to different agents, and access live monitoring of queues and current coals. Therefore, it aids in expanding customer engagement and supporting internal collaborations. Its auto-receptionist feature can be used for promotions too. You can also record calls and interaction history, which might come handy in the future.
✓ No phone hardware
✓ Easy to use
✓ Obtain toll-free numbers from more than 90 destinations
✓ Free Version and Free Trial
Ideal for: Retail, leisure, logistics, e-commerce, and even NGOs
Price: Starts at $15 per month per user
9. OnSIP
This softphone app aims to simplify and standardize operations involving calls such as recording, monitoring, transfers, reporting, and many more. You can use your desktop and mobile apps for voice conferences and voicemails management. Supervisors have access to a queue dashboard that helps them assign and keep track of all calls. It can be used in Zendesk, Hubspot CRM, Slack, and other third-party solutions.
✓ Comes with an API
✓ Free version and free trial
✓ Create your system
Ideal for: Small to midsize businesses
Price: Starts at $18.95 per month per user
10. iSoftphone: The
Best Softphone for Mac Users
iSoftphone is an internet phone fused into macOS that provides IM, call recording, screen sharing, placing conference calls, and more. Its VoIP services also allow users to make or receive calls to a landline, mobile, softphone, and multiple Session Initiation Protocol (SIP) provider logins.
✓ Compatible with OS X El Capitan, Cisco Call Manager, STUN server, and more
Ideal for: Mac users
Price: $45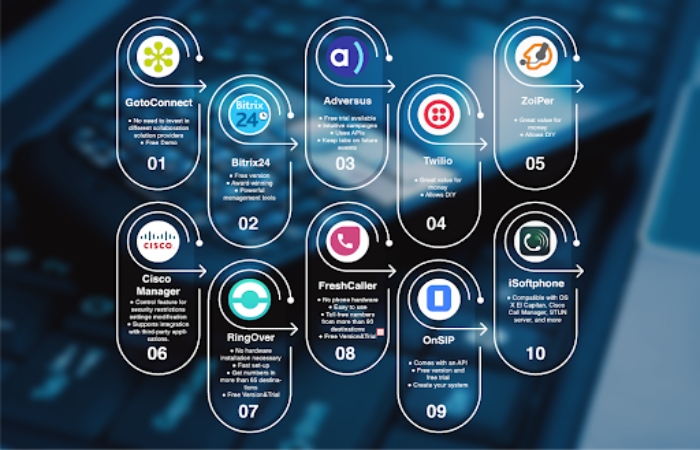 Summary
Based on the list, you've probably noticed that there's no one-size-fits-all option for any business. Identifying your business communication needs front and center can help you in the selection process. You should only choose the best softphone software for the job. Plus, it wouldn't hurt to take advantage of the additional features available on the platform, so make sure they line up with your business goals too. Always conduct due diligence and read softphone reviews before making a final decision.
Related posts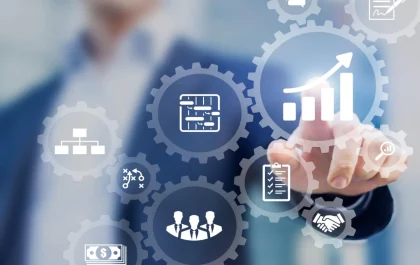 How To Integrate a Knowledge Management System Into Your Organization
Knowledge management system (KMS) implementation can revolutionize how your organization manages, accesses, and utilizes its collective knowledge. However many businesses…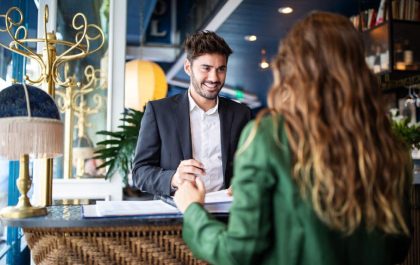 Revolutionizing Customer Service Excellence with ServiceNow Customer Service Management
Introduction: In the contemporary business landscape, customer service is a pivotal differentiator that can make or break a company's success….