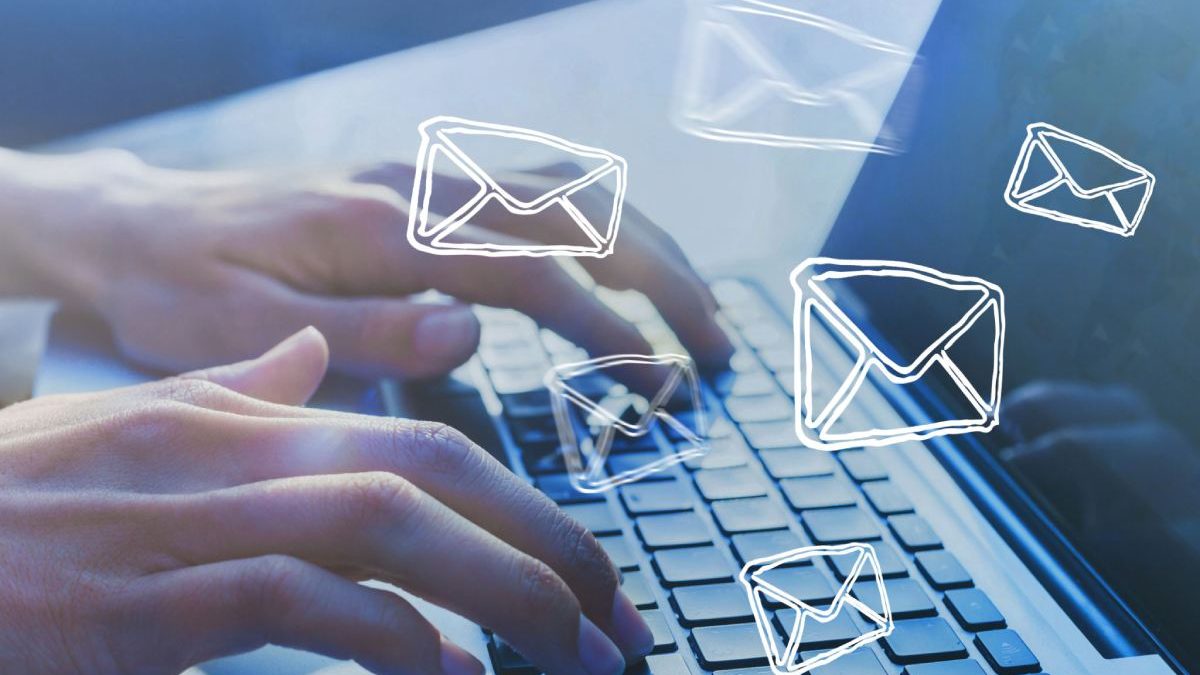 The Only Email Marketing Resources You'll Ever Need – As a marketer, you need to know and understand that email is so powerful in helping market sales. Email helps you do the marketing campaign for your products and services. If you own a website and are here as you are eager to know how to boost traffic to your eCommerce website, this article will help you get ideas and present the things you need to know about email marketing and the resources you need.

Before we start, let us know about email marketing.
What is email marketing?
Email marketing is a digital marketing strategy. Prospects become customers, and one-time purchases become repeat customers with effective email marketing. Email is the most commonly used method of communication. According to Optimonster, at least 99 percent of people check their email daily. With email, you can also have your own list of leads that is available and exclusive only to you, unlike on social media. Email converts better. People who purchase things advertised via email spend 138 percent more than those that don't receive emails, whereas email marketing offers a 4400 percent ROI.
To learn more about email marketing, here are the following resources you can access to strengthen your knowledge.
1. Websites With Statistical Data About Email Marketing
Marketers are increasingly focusing on webinars, advertising, and other novel ways to reach their clients. You might be asking if email marketing is still a viable option. If you want to look for data and statistics to prove if email marketing, here are the following websites you can use:
According to EU Library, Statista is a statistics website that collects information on the digital economy, industries, consumer markets, public perception, media, and macroeconomic trends. It provides quantitative data across 425 economic sectors in 50 countries is analyzed and visualized using various graphical technologies.
You can use the search box or the top menu tabs to find data. Country/region, industrial category, and date of publication are among the left-menu features that can be used to filter results. Statistics, projections, studies, industry reports, and infographics may all be sorted by category.
Data is available in Excel, PNG, PDF, and PowerPoint formats. For all datasets, citations and parameter details are available. Statista uses tables, bar charts, and line graphs to visualize data. The coverage of Statista data is typically ten years for sectoral data and thirty years for macroeconomic time series, depending on the sector and country.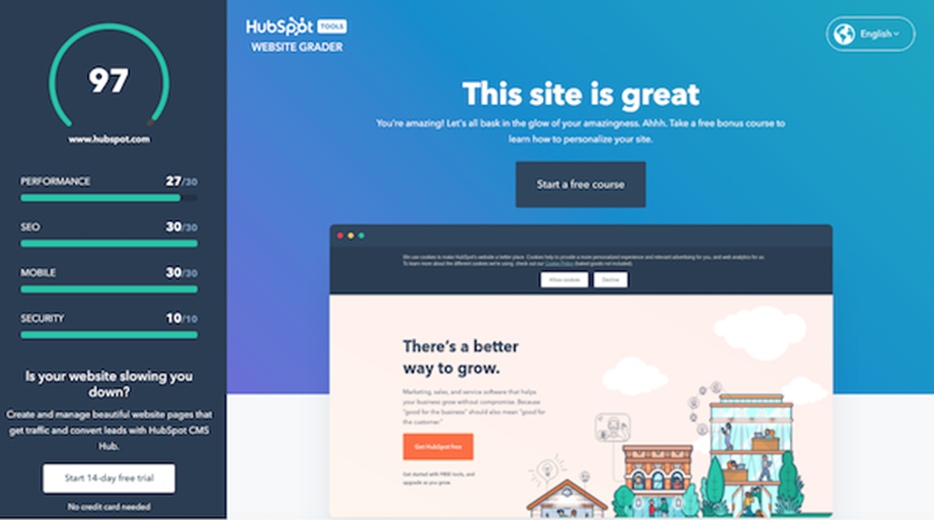 HubSpot is one of the first tools you'll hear about if you're starting to achieve your business goals and look at advertising strategies or Customer Relationship Management. HubSpot is a comprehensive, all-in-one marketing, web content, sales, servicing, and operations management platform.
HubSpot is a marketing and sales technology that assists businesses in attracting visitors, converting leads, and closing deals. Because it's a cloud-based platform, all your data is synchronized across teams and devices, and upgrades are automatic.
Hubspot is helpful from the first time a potential customer sees a social media post or reads a blog from your website up to the marketing emails you send, transferring them to your sales department in their first purchase. From the customer service they are receiving, all the way to them promoting your company to their peers, HubSpot exists to help your entire business function better together. All the information is in Hubspot, making growth easy and allowing your company to break down the data and information and then analyze what's best for your market.
2. Books About Email Marketing
a. Email Marketing Mastery by Tom Corson-Knowles

This is a beautiful book for anyone who wants to study email marketing without getting bogged down in technical jargon.
You will not only learn how email marketing works with this book, but you'll also learn what to analyze, when, and where to deploy email marketing strategies in your business. Before starting up email marketing, the book presents a realistic checklist of eight points to consider.
The book also explains how to begin your campaigns and deal with technical issues. This book has everything from developing your initial email list and connecting members to producing website traffic and revenue.
b. Ultimate Guide to Email Marketing for Business by Susan Gunelius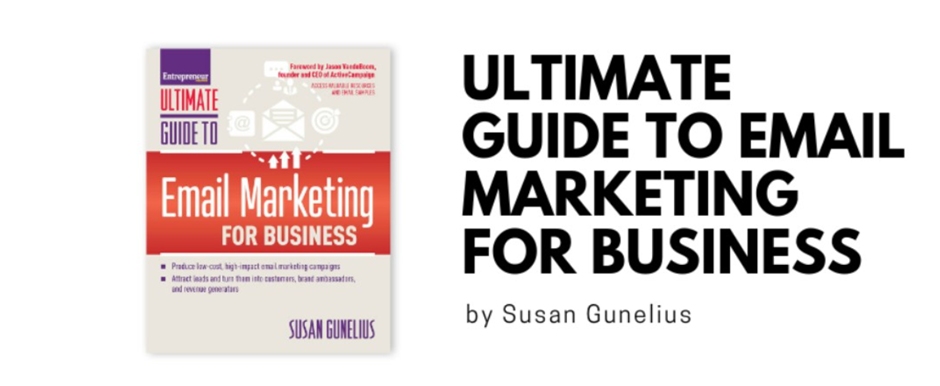 This book is for entrepreneurs and business owners who want to learn how to make money using email marketing. Several practical approaches are included in the book to help you comprehend and apply email marketing fundamentals.
The book is a comprehensive resource for understanding customer targeting and communicating the right message. You will be well-versed in tactics and approaches for persuading people to join your mailing list and raising your conversion rate after completing the first section. Some techniques focused on automation and personalization can help you enhance your email writing skills.
c. The Email Lifeline by Anik Singal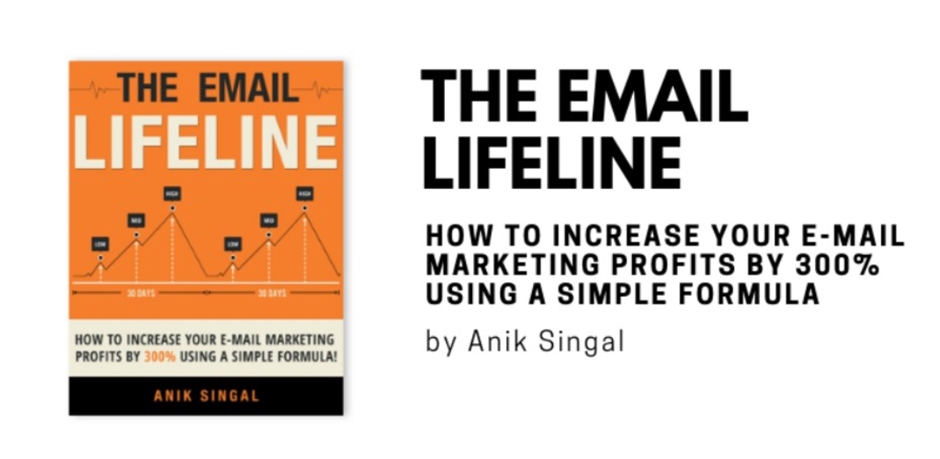 Anik Singal's a must-have book about email marketing covers the keys to increasing your email marketing ROI. As a result, this book is ideal for marketers who want to get the best while getting guaranteed outcomes.
Here you can learn how to create high-performing email marketing campaigns to increase your revenue.
Email Lifeline can help you learn about the importance of email traffic and how to take advantage. The skill of crafting emails encourages recipients to respond to your call to action. It also teaches you how to choose the best things to promote via email. The value of event-based marketing and how to implement it are discussed.
3. Blogs About Email Marketing
a. MarketingProfs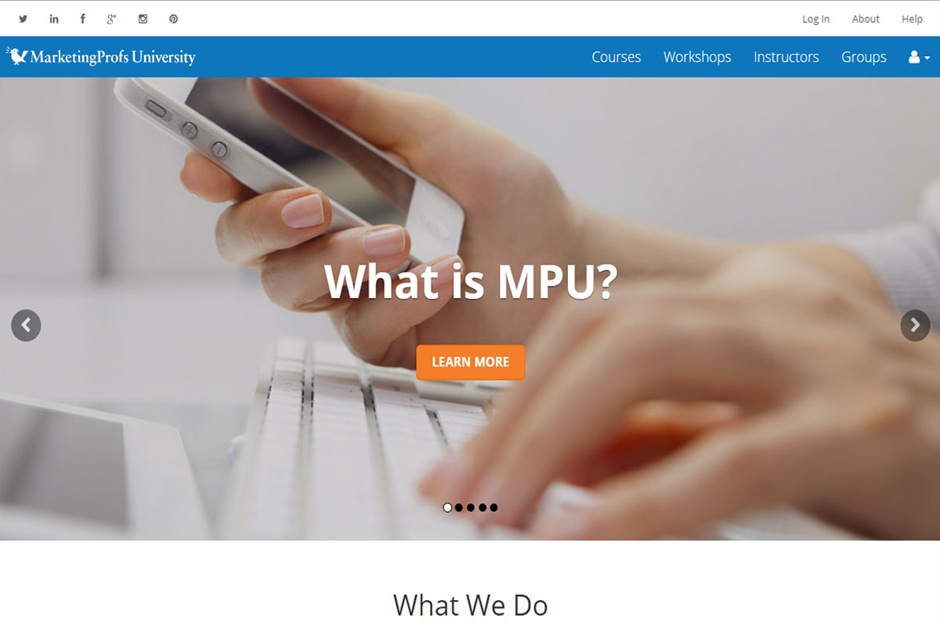 Individuals, small groups, and large corporations can benefit from MarketingProfs' training courses, online events, seminars, and more free resources. They've been meticulously designed to inspire you to increase productivity, produce successful marketing, and increase income.
Companies like Infosys use MarketingProfs to provide training to their internal marketing staff. The six major components of the MarketingProfs Campaign Structure—Strategy, Plan, Create, Communicate, Evaluate, and Manage—give marketers a structure for successful campaign management.
b. Campaign Monitor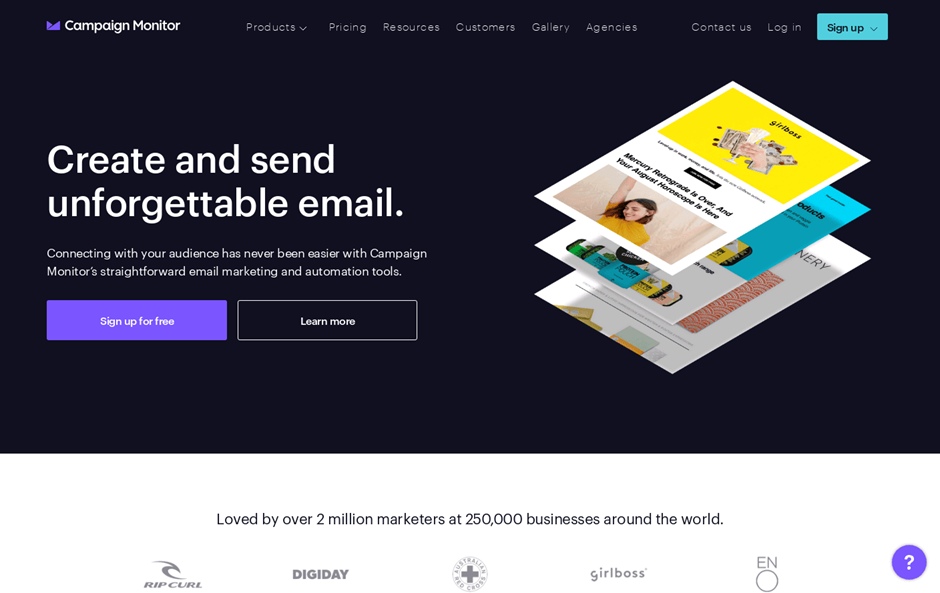 Campaign Monitor is a web application that lets you create, manage, and distribute e-newsletters to an online mailing list. It's a software as a service application, which means you don't own it but pay a monthly price to access it. It also helps examine the outcomes of your email marketing activities.
Campaign Monitor is a multinational technology business that offers an easy-to-use yet sophisticated email marketing platform. They provide leading firms with email marketing tools that make long-lasting impressions on their audiences. Campaign Monitor helps media companies, tech giants, organizations, and various other business enterprises increase their revenue through email marketing. Campaign Monitor has everything a business needs to succeed, providing the resources, marketing techniques, and real-time success indicators.
4. Tools for Email Marketing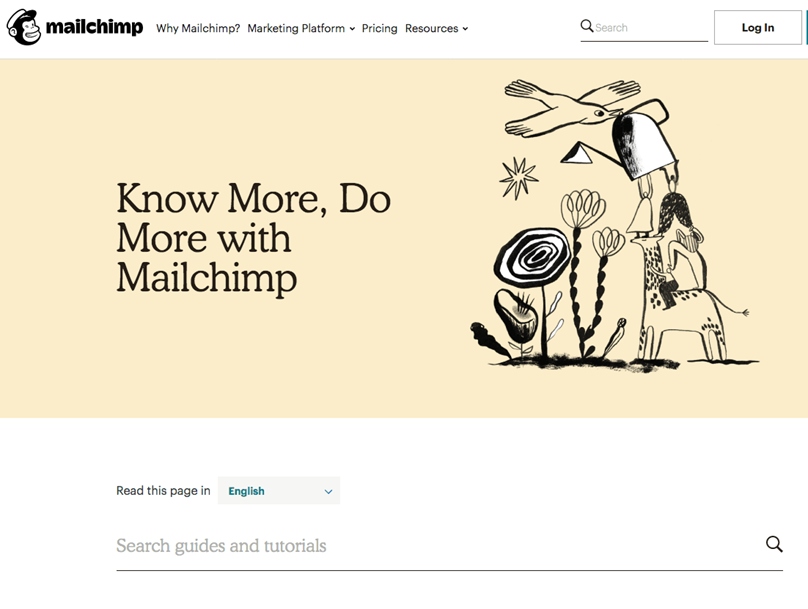 Mailchimp is focused on assisting small businesses in creating professional-looking campaigns and personalized emails that generate action. The email builder comes with a selection of basic layouts that you may alter to meet your own branding requirements. The free plan also includes basic automation. These tools, however, are restricted and interconnect with your customers on autopilot based on their previous behaviors, likes, and dislikes. The free plan of Mailchimp allows for up to 2,000 contacts and basic segmentation. The package includes all basic capabilities, such as audience dashboards and one-click automation systems.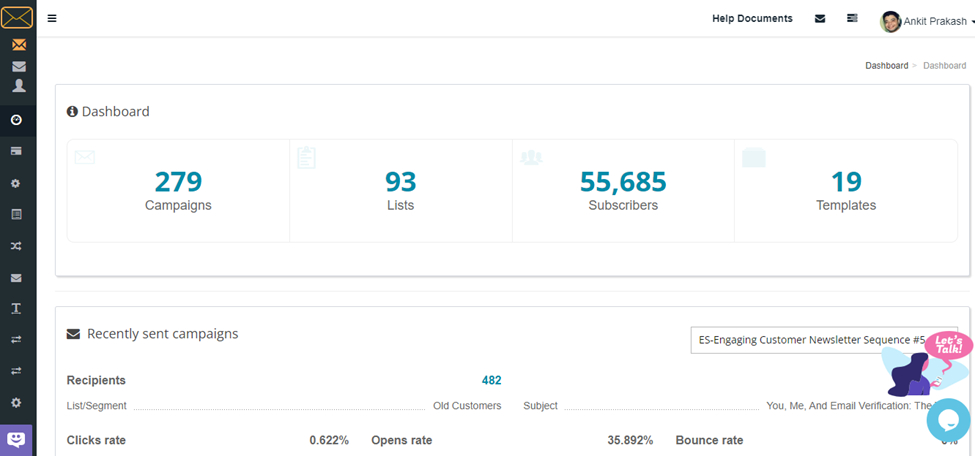 EasySendy Pro is an email marketing platform for online gig creators like bloggers, podcasters, vloggers, business coaches, YouTubers, makers, writers, course creators, consultants, freelancers, authors, coaches, musicians, photographers, and startups.
With EasySendy Pro, you can launch various personalized email campaigns to engage your subscribers and customers with autoresponders and automated drip email campaigns.
You can add Web Pop Forms to capture email subscribers from a website, clean email list, build email warmup process, build custom subscriber pages, edit email templates with a drag and drop editor, and do subscriber segmentation filtering. Connect your app / website through API, Google Analytics, WordPress, and Zapier.
So, if you make digital or physical products, provide services, build software, and market/ sell online, EasySendy Pro is for you. 🙂
Sendinblue is more than an email marketing service. It's a full-featured sales and marketing toolkit with everything you'll need to develop effective email marketing campaigns that are compelling to your target audience. You can send out hundreds of emails daily and have a free subscriber base with Sendinblue's free subscription. Using pre-made, professionally-designed email templates and the intuitive drag-and-drop editor, you can bring your vision to life and send breathtaking emails to your subscribers in minutes.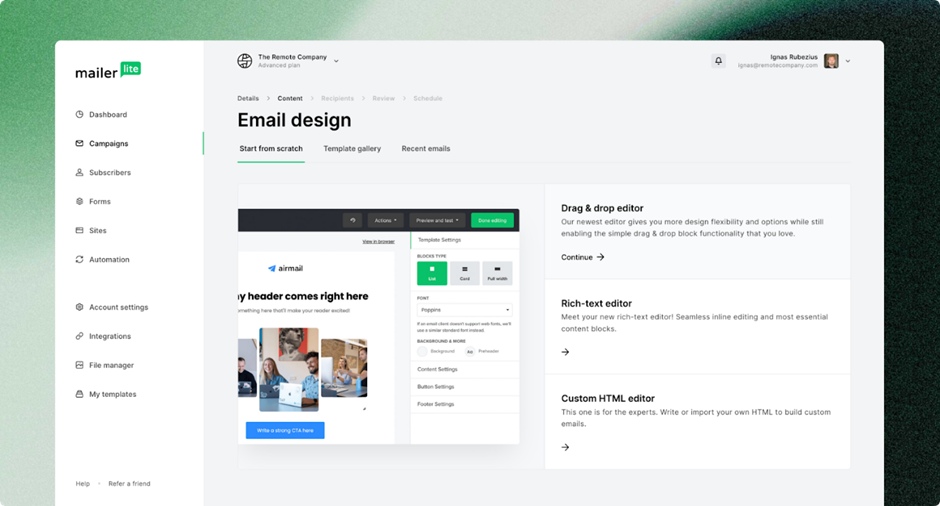 Email marketing software MailerLite allows customers to construct email campaigns, landing sites, popups, automation, and more. MailerLite believes in a consumer approach that minimizes complexity while offering extensive features. It allows you to gather subscriber emails using online forms, submit this data to MailerLite automatically, and manage subscriber lists.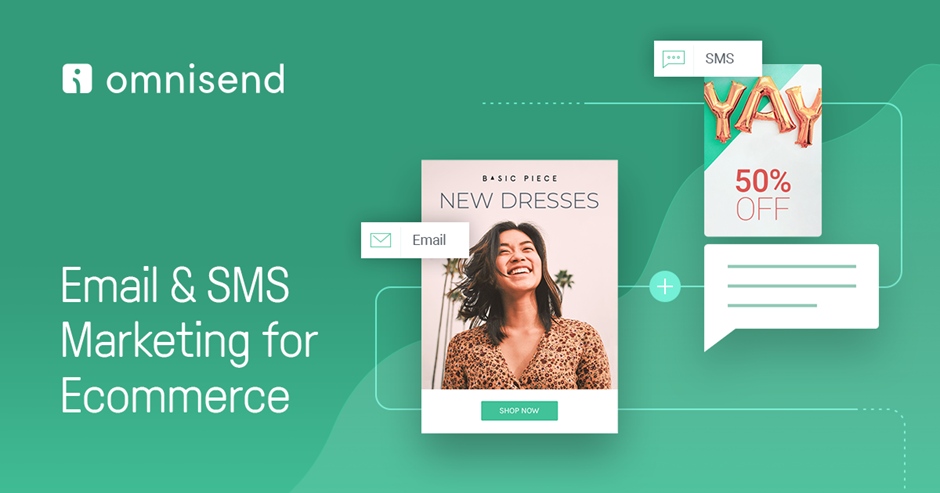 Omnisend is an eCommerce-focused omnichannel marketing automation software. With email marketing at its foundation, creating successful email campaigns is quicker than ever. You can tailor your message with consumer data, campaign involvement, and shopping activity using Omnisend's marketing automation.
Omnisend lets you combine email, SMS, notifications, Messenger, WhatsApp, and other channels into a single automation workflow. You may also link your segments to retargeting advertisements on Google and Facebook. Omnisend makes it simple to implement omnichannel marketing.
5. Podcasts About Email Marketing
If you want to save time while doing other work, you don't need to read a blog; get your speakers or earphones and just listen. Here are the following podcasts you can listen to on apple music or Spotify for your reference.
a. Inbox Besties
Inbox Besties together with Kate Doster is a podcast that assists trainers, bloggers, and creators in converting people on social media into benefits-based subscribers – the kind that pays you for some lessons and services. The podcast offers lead prospecting, link building, email marketing, and income products.
Here are the samples of topics found:
In June 2022, what should you send your email list?
Faith Mariah shows you how to price your things such that people beg you to buy them.
In May 2022, what should you send your email list?
Elisabeth Young and Cami Monet discuss how to make money as an artist and maker.
b. The Email Marketing Podcast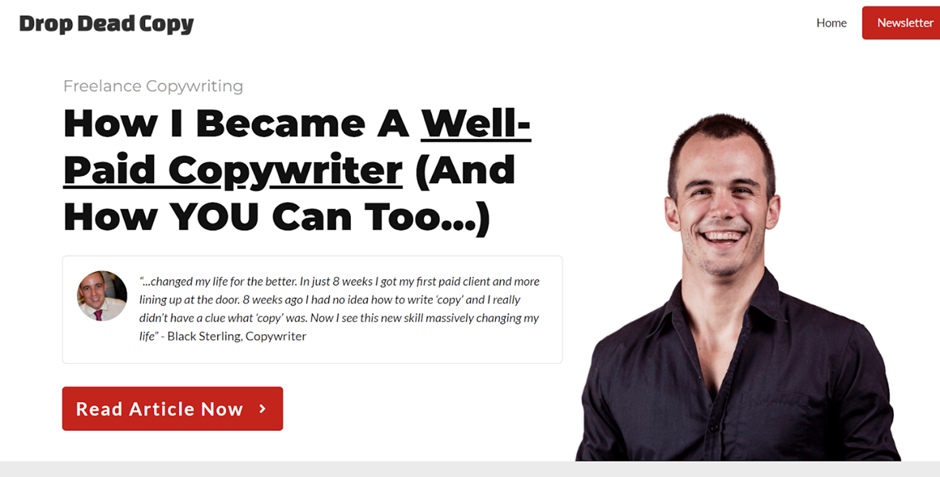 The Email Marketing Podcast is the most popular email marketing program, with many regular listeners.
You may listen to learn about the most up-to-date email marketing methods and tactics, including insider tips you won't hear about on regular business podcasts.
6 Key Elements Of Effective, Profitable Email Marketing by John Carlton
Two Secret Formulas for Writing Blockbuster Copy by Michel Fortin
Russell Brunson on How To Make Tons Of Money With A Multi-Million Dollar Email List
Get Into The Inbox by Gabriella Rapone Email Service Provider Secrets They'll Never Tell You
c. Anchor.fm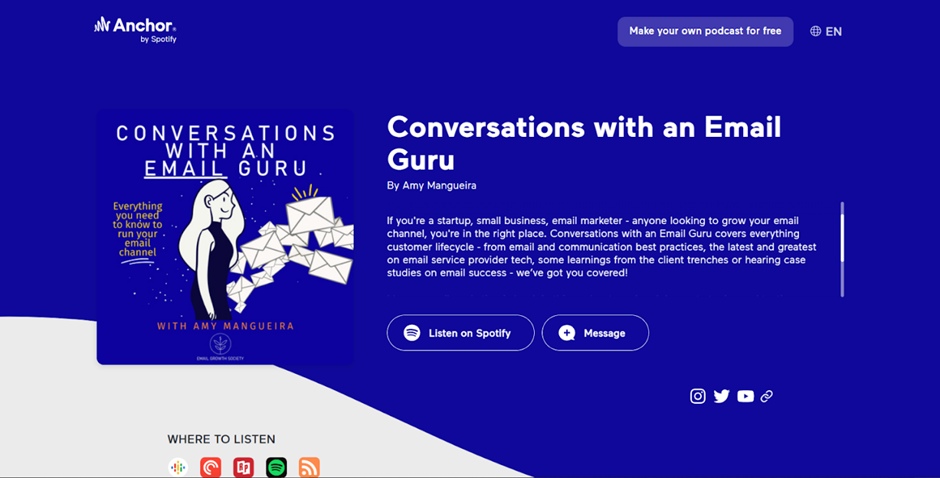 Anchor.fm is a tool for startups, micro-enterprises, email marketers, or anyone trying to expand their email network. Discussions with an Email Guru covers all aspects of the customer experience, covering email and communication practices to the recent advancements in email service provider technologies, knowledge and experience from the customer, and hearing testimonials on email successes.
11 Email Marketing Helpful Hints
With Roland Pokornyik, Email Design 101: A Collection of Must-Know Tips.
How to Set Up GTM Email Basics
Push Notifications and How Can They Help You Improve Your Email Marketing?
How to change your email marketing strategy in a crisis
However, it is not only limited to listening to a podcast. If you also want to be creative in your email marketing, you can also make your own podcast in the future if you have more experience and have built connections with others. And to create stunning and aesthetic cover images for your podcast, you can use Removal.AI to provide you with a transparent background in just minutes automatically.
Conclusion
The distribution of the marketing budget is critical, despite the size of the company or the business. This is important for small firms with limited resources and specialized demands from customers or employees. Every penny spent on marketing expenses must be rationalized, and small firms must reap benefits. It is a product of your hard work that you need to see the returns of your investment in your sales.
However, many small businesses lack the resources or time to conduct multiple campaigns across multiple platforms and channels. According to Semrush.com, 66% of small firms suffer financial difficulties, with 43% reporting that paying operating expenditures is the most pressing issue, which is why the return on investment is crucial.
Email marketing is a cost-effective approach for small businesses to communicate with their customers, expand their client base, and improve their reputation. Most importantly, running an email campaign is more straightforward than most people believe.
May the tips above help you understand and decide to pursue your email marketing campaign further, as it can help you grow and expand your business. The resources presented can be handy in times of your decision-making as they provide you with an idea of your whatnots. Email marketing is still relevant now, and if you don't have it as your campaign strategy or your business, you might pause and rethink it twice.
Related posts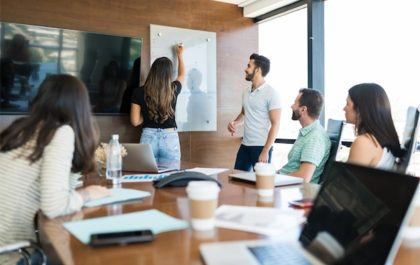 Industry leader: How to Drive Web Traffic in 2024
 Driving web traffic and increasing conversions is the ultimate aim of SEO. So, if your traffic is lacking in 2023,…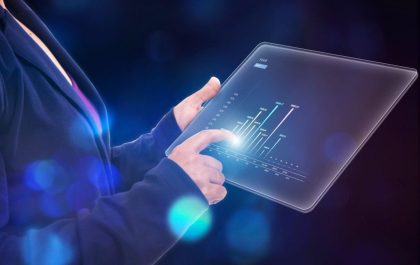 Data Visualization in Python: Creating Stunning Visuals
The digital world is full of data needing interpretation and analysis to draw actionable insights. One has to understand data…