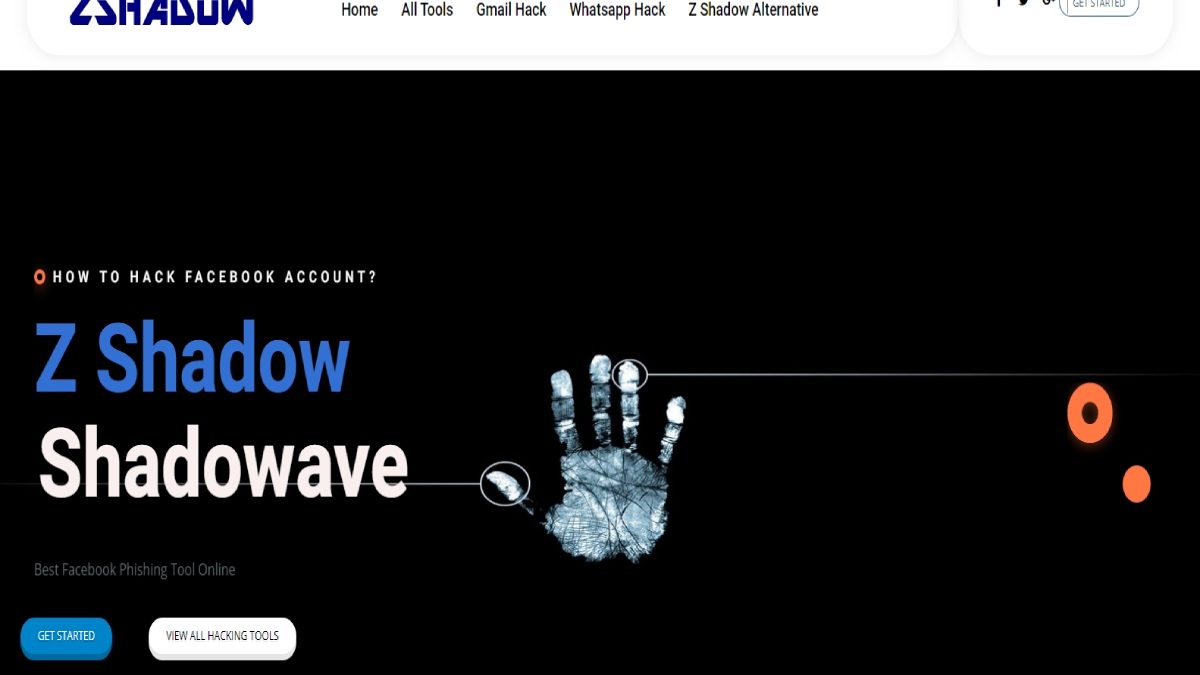 Nowadays, Hacking has gained quite a few eyebrows. As a learning, this concept needs intelligence, hard work, and a lot of concentration. When we talk about Hacking a social media account, one tool that comes to our mind is Z Shadow or Shadowave Hacker. The content which you read in this article is only written for reading and learning purpose.
We Informationntechnology do not intend to encourage Hacking to anyone. Kindly refrain from using these instructions to hack anyone for real. Hacking is almost illegal in every country, and the consequences will be criminal.
What is Z Shadow?
In general terms, the Z Shadow or Zshadow tool could be classified as a platform that has the objective of facilitating the process of hacking an account of the enormous social network that is Facebook, Instagram, etc. Z Shadow is a tool that has been used with a high frequency, and that represents a risk for users of social networks like Facebook, Instagram, and more. The Z Shadow website and app were founded in 2017.; Using Z Shadow is simple, so it has become quite a risk for people who tend to use this platform frequently.
How Does Zshadow Works?
The main method used by Z Shadow users is to trick the person into giving them their account details without knowing it; They do this by creating a false home page that replicates that of Facebook,  Instagram, etc. the person is asked to log in to their account. By doing so, their data is registered in the hacker's accounts. Once this simple procedure has been completed, the user will be able to enter the account whenever he wishes.
Because of the way Z Shadow works, it is necessary for the person who wants to use it to register on the platform. To do this, all you require to do is fill out a form in which very simple information is requested, among them are an email address, the user's age, the name/nickname you want to use, your password and finally, the country from which the account is being created.
How to Hack a Facebook Using the Phishing Technique with Z Shadow?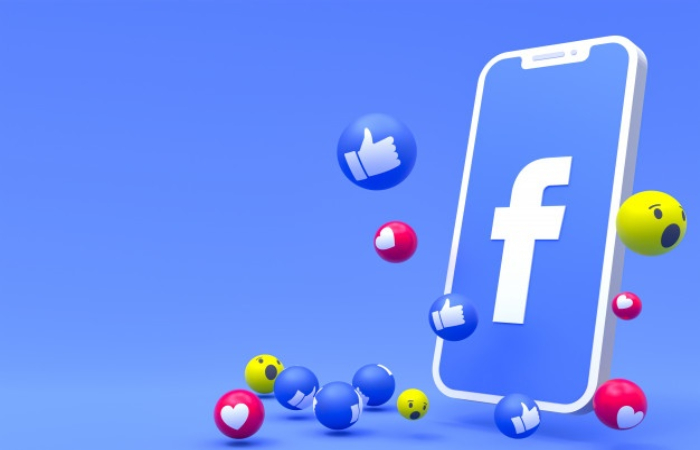 Now, we are going to explain how we can hack one or several Facebook accounts using the phishing technique with a z-shadow against our victims. To hack Facebook account with Z Shadow website follow the steps given below:
Step 1 – Open the Shadowave or Z Shadow Website
Go to the Z Shadow official website: http://shadowave.info/
Once you have opened the Z Shadow website, you will see some options. Then click on the "register here" button to begin the registration process. You have to register to obtain full access to the phishing panel and links.
Step 2 – Sign up for Z Shadow
Click on the "register here" key and fill the form that will appear on your screen. Enter your username, password, email address, age, country, etc. When your registration procedure is complete, you will get your Shadowave or Z Shadow account username and password. Please do not use your real email ID to log in. Use a false or fake email to create the Z Shadow account.
Step 3 – Login to Shadowave or Zshadow with Your Username and Password
Please log in to this website. You will see 'scams 1' and 'scams 1'. You can copy any phishing link from either of these two. On the left sidebar of the Z Shadow website, there is a list of total victims, total phishing pages, and victims hacked today. All the data of your victim will be displayed in the total victims with their email id, password, IP address, etc.
Step 4 – Sending the link
Copy any of the provided links according to your choice and send it to the victim. Pick links that look interesting and catchy. They must be tempting for users to click and log in.
Depending on your victim, select the Z Shadow or Shadowave link, which will be more convincing.
For example, for a Candy Crush player, the Crush invite would be more compelling.
Note: Don't send the Zshadow website link to many people because Facebook will think it is spam, and you will be blocked and reported.
Step 5 – Verify Your Victims
Once Someone logs in through the Zshadow site link, you sent them. Your credentials will be stored. You can verify the victim ID and password in the "My victims" section in the horizontal menu of the Shadowave or Z shadow panel. All of your hacked victims or accounts will be displayed on my victim's page. Victims are automatically removed after 15 days. So be sure to make backups.
How to Hack Instagram with Shadowave or Z Shadow Method?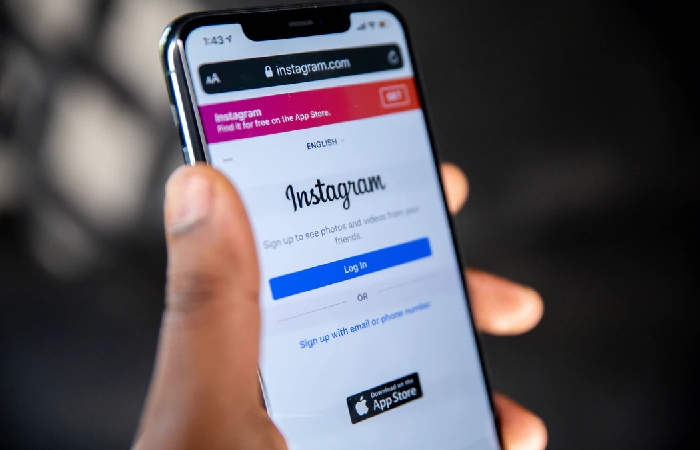 Shadowave or Zshadow website relies on phishing techniques and sending links to victims.
Phishing is the method of obtaining the victim's username and password. In this method, hackers generate a phishing page, which is a malicious copy of the original page or site. You can create a fake(false) phishing page of any site like Instagram, Facebook, etc. And the success rate of this phishing attack depends on the quality of the phishing page.
So what Shadowave or Z Shadow does is it provides you with a free pre-made phishing page. You can then simply copy the phishing link and send it to the victim's phone or device. Now when the victim clicks or taps on the link which we have sent them to hack their Instagram account, they think it is a real Instagram page and provide their Instagram username and password. You can hack Instagram with anyone's Shadowave or [Z Shadow], as long as that person is not careful to verify the authenticity of the login page.
In Z Shadow, you can also create custom pages to hack victims' Instagram. There is a choice or option where you can make a design for your custom page. Or you can just use the pre-built pages to hack any ones Instagram.
When he/she enters their email ID and password, they are captured and saved. The hacker can see this data that has been captured in the Shadowave panel and will have completed his attack.
This is how the phishing techniques used by hackers to obtain the username and passwords of victims on Instagram work.
Also Read: How to Clean a Keyboard of a Computer and Laptop?
Why is Z Shadow a Better Option to Hack Facebook or Instagram Account?
There are several reasons that Z Shadow is a Better option to hack Facebook or Instagram accounts, but the most significant is that it does not require any technical knowledge. The links are updated every 6 hours. Hence, it becomes difficult for Facebook to ban the links.
How to Restore List of Deleted Victims in Z Shadow?
The list of victims in the Z Shadow or Zshadow website is automatically deleted after 15 days. There is no such option available to retrieve that data. I suggest that you save your victim's username password in notepad or Microsoft word by taking a screenshot.
What Should I do if Z Shadow links are Being Blocked on Facebook?
Facebook security improves every day. When you send a lot of links from your Facebook account or Facebook page, Facebook will become suspicious. They will try to spot and block these phishing links.
What you can do is:
You are able to send the phishing link to your friends via WhatsApp.
Send the phishing link to your friend's email address (like Gmail)
Send the phishing link via msg
All you need(have) to do is do a bit of social engineering and convince the victim to click the link.
Is the Shadowave or Z Shadow Website Working?
Yes, the Z Shadow website works perfectly at the time of writing. Links are constantly updated. It means that the links will only be valid for 6 hours, after which you will need to submit a new link.
If you have installed any ad blocker extensions, the Z Shadow site will not work. You need to disable the Adblock extension and then refresh the page.
Methods to Protect Yourself from Z Shadow
The main recommendation that is usually made to prevent becoming a victim of this tool that is [Z Shadow] or Zshadow is, as it can be assumed, to avoid logging in on any foreign device. Thus, the entire platform method is broken, and the hacker cannot get the data.
On the other hand, care has(should) to be taken when receiving messages by email, as many of those who ask to log into social networks through them can be a scam.
After becoming aware of all these elements, it is unlikely that doubts will be generated again in relation to how Z Shadow works; As you can understand, it is very important to know these types of tools used by online criminals to be able to take the appropriate precautions so that they cannot cause any type of damage to the account that is had on social networks.
Is it Legal to use this Hacking Tool[Z Shadow] on Someone?
No, it is not legal to use Z Shadow or shadowave to hack people's accounts. If you use it to hack into Someone's Facebook or FB username and password and Instagram account, then it is a criminal offense. And you may be punished by the government and every country have their own laws and punishments for Hacking
Is Shadowave a Secure Website?
No, Z Shadow or Shadowave is not a secure website. Please do not use your real email id on this website or enter your personal details on the Z Shadow website. Z Shadow website does not use an SSL Certificate and is therefore easily hacked and tracked (https). Tools like zanti can easily hack it.
How to Delete a Z Shadow Account?
You cannot currently delete your account from the website because the creator of the software does not provide any kind of service or function to do so. All we can do is give feedback by clicking the smiley icon in the middle right side. Still, many users have also requested to delete their account for almost a year, and their request is ignored, or the administrator does not give it any value until it is So. There is no point in searching further on this matter. I will inform you once the website policy is updated and the request to delete the account is visible in the meantime, you can edit your profile information to make it appear anonymous or log out and forget about the account.
Edit Your Account Information
Login to your Z Shadow account and click on Profile Name on the right side of the page menu.
Once you click on Profile Name, a drop-down list will appear from the menu section, click EDIT PROFILE.
You can't change the username, but you can change your profile photo and email address, which is a good thing than nothing.
After changing your information, log out of your account and forgot it.
Disclaimer
We the Informationntechnology does not aim to promote Hacking or the Z Shadow website in any way. All information provided in this article about the Z Shadow website has the goal of educating our readers, the techniques used by the hackers to hack accounts in order to avoid their attacks.
Some Searches Related to [Z shadow]:
[z shadow]
[z-shadow]
[z shadow login]
[z shadow instagram]
[z shadow sign up]
[z shadow home]
[z shadow wave]
[z shadow facebook hack]
[www z shadow]
[z shadow info home]
[z-shadow us]
[z shadow .com]
[z shadow app download]
[z shadow victim]
[z. shadow]
[z shadow facebook]
[z shadow register]
[z-shadow victims]
[shadow z]
[z shadow create account]
[how to use z shadow]
[z shadow alternative]
[z shadow hack facebook]
[z shadow us sign up]
[z shadow sign in]
[z shadow com register]
[z shadow account]
[sites like z shadow]
[z+shadow]
[z shadow info]
[z shadow apk download]
[z shadow victims]
[z shadow.]
[z shadow co]
[z shadow com]
[z- shadow]
[z-shadow facebook]
[z shadow my victims]
[z shadow us.com]
[z-shadow facebook hack]
[what is z shadow]
[z-shadow us.victims]
[home z shadow us]
[z shadow hacker sign up]
[z shadow sign in home]
[z-shadow.]
[z-shadow facebook hacker]
[z shadow download]
[z – shadow]
[z shadow hack fb]
[z shadow]
[z-shadow]
[z shadow co]
[z shadow us]
[z shadow co home]
[z shadow sign up]
[z shadow hacker]
[z shadow us home]
[z shadow hack]
[z shadow bead]
[honda shadow z bars]
[z shadow victims]
[z shadow home]
[z shadow login]
[z shadow app]
[z shadow app download]
[z shadow sign in]
[how to draw shadow letters a-z]
[z shadow apk]
[z-shadow hacker]
[how to use z shadow]
[dragon ball z shadow dragons]
[shadow transformed ctrl-z]
[z-shadow login]
[box shadow z index]
[z shadow facebook hack]
[z shadow kayıt olma]
[z shadow apk download]
[z shadow us index php]
[shadow z]
[z shadow hack fb]
[z shadow lol]
[z shadow us register]
[z-shadow.]
[z shadow alternative]
[gail z martin shadow and flame]
[z shadow us victims]
[http z shadow us]
[z shadow account]
[z shadow gibi siteler]
[z shadow kaydol]
[z shadow hacker lol]
[victims z shadow]
[z shadow desktop]
[z shadow download]
[z shadow youtube]
[z-shadow home]
[z shadow hack facebook]
[sites like z shadow]
[y z shadow]
Related posts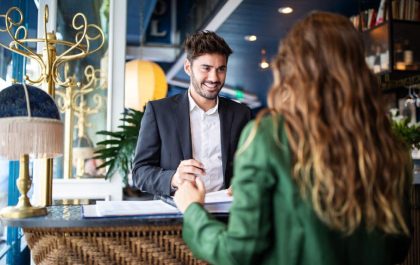 Revolutionizing Customer Service Excellence with ServiceNow Customer Service Management
Introduction: In the contemporary business landscape, customer service is a pivotal differentiator that can make or break a company's success….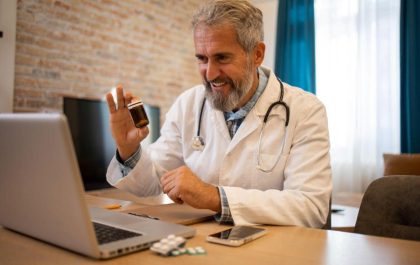 Maintaining a Strong Online Presence: A Key to Patient Reactivation
In today's digital era, having a robust online presence is crucial for any business, especially for healthcare practices. With most…