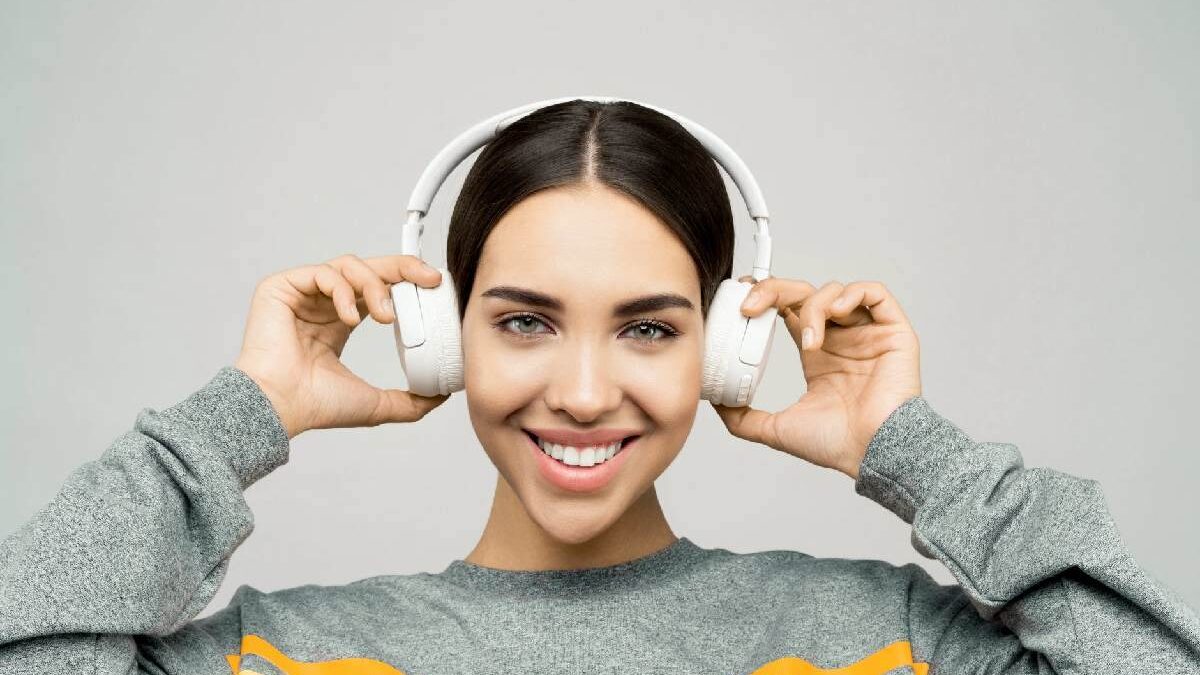 Here are the wireless earphone trend you shouldn't ignore – Wireless earphones have revolutionised our listening experience. We are sure that you would have already found people around you walking to the beat of their chosen music!
With these plugged inside your ears, you can lean, jump, move, dance, run and do so much more – all against the backdrop of an exquisite audio – without any strings (read wires) to hold you back. They sit comfortably inside your ears and give you a convenient and hassle-free listening experience! The intuitive controls allow you to be in charge of your playlist, manage calls or summon voice assistants without reaching out to your mobile phones!
Now if you are also thinking of purchasing one, here's a list of wireless bluetooth earphones that you can count on to give you a magical listening experience.
boAt Rockerz 235v2
If you see your music, podcasts or movies as your luxurious respite from the humdrum noise of everyday life, then these bluetooth earphones will take your listening experience to the next level.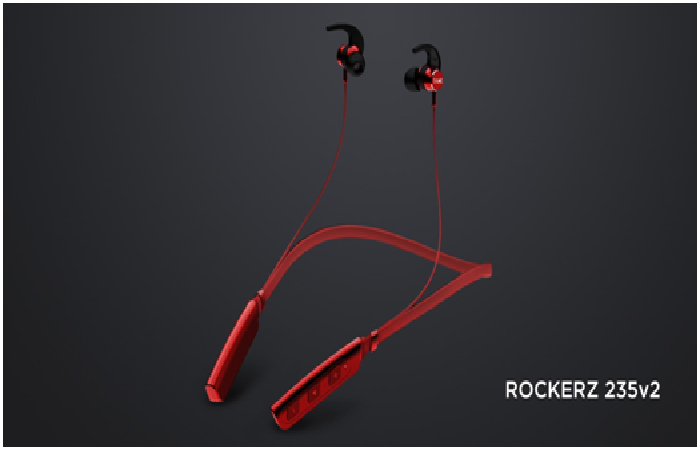 The earhook design offers a secure fit which makes them ideal for activities that require a lot of rapid movement.  Packed with many interesting features, these earphones are no less than a masterpiece.
Starting off with the sound quality – with these you are ensured to enjoy a deep bass and a clear treble as the equipped 10mm dynamic drivers pump out  immersive sound. Coming to performance, they offer you a playtime of up to 8H. However the highlight here is the fact that they also support Fast Charge Technology which means that you don't have to ever wait for long, getting bored while your favorite gadget is getting fueled up. With these, you get a charge worth up to 4H within just 20 mins of being plugged in!
The IPX5 sweat and water resistance offers a shield to your earphones, whether you sweat it out at the gym or get indulged in adrenaline-pumping action. It also offers a call vibration alert feature so that you never miss out on important calls while you are enjoying blissful music or are immersed in a video!
Mivi Collar 2B
Designed to deliver blissful music, these wireless bluetooth earphones offer a comfortable and enjoyable listening experience. Made with the best and premium materials, these earphones are super light in weight and come in 6 beautiful colors.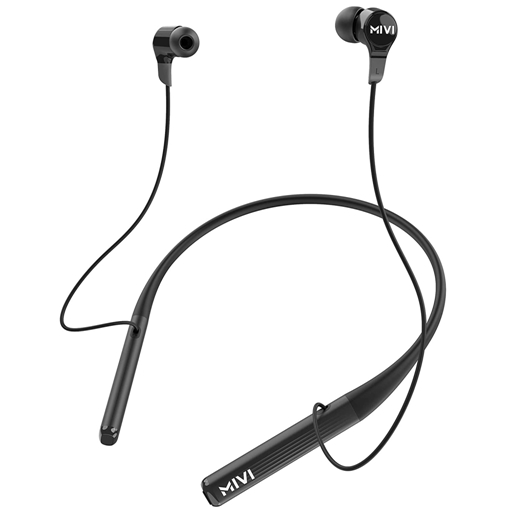 The dynamic drivers pump out fine-tuned sound that is well balanced, deep and comes with a powerful bass. This bluetooth pair of wireless earphones allows you to connect to two devices at the same time. So snoop to watch movies from your laptop and pause to take calls from your phone. Use them without any worry as these earphones are sweat-proof and dust-proof!
Oneplus Wireless Z
Music, Movies, Podcasts or Calling – these earphones will fit your every need! The 9.2mm dynamic driver and super bass tone fitted in each earbud, lets you experience a rich sound and superior tonality every time you press play.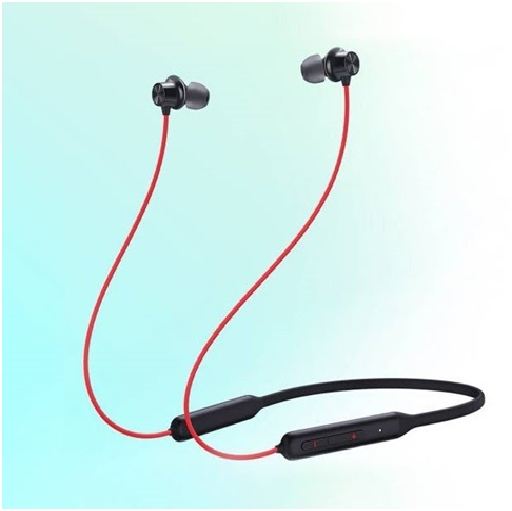 These earphones with mic are ideal for taking calls as well as they offer a comfortable fit and the bluetooth connectivity ensures a steady connection. They offer you an overall playtime of up to 20H, however a single 10 minute of charge gives you up to 10H of playtime, all thanks to the warp charge technology.
Another very useful feature is Quick Switch, which lets you pair two devices with the earphones, and quickly switch between them by double tapping the Quick Switch / Pairing button on the neckband. This helps in multitasking!
Boult Audio Probass Curve Pro
Become a trendsetter with these super stylish and awesome pair of earphones! The sporty but elegant design creates
them a perfect fit for everyday use .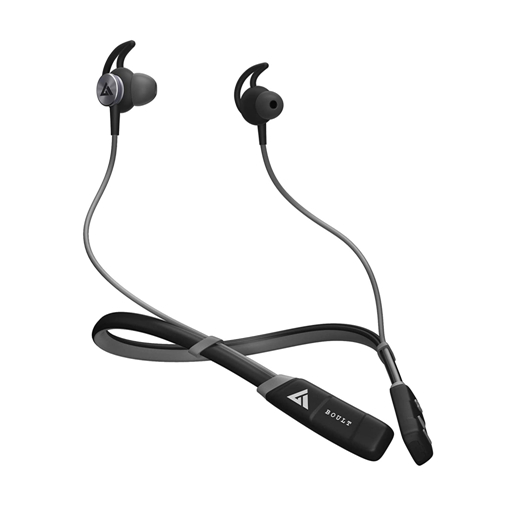 Enjoy your music without the background noises, thanks to the Passive Noise Cancellation feature the unique oval shape of the wireless earbuds present at the Neckband makes a 60 degree nozzle angel that transports the sound wave directly inside your earlobe.
The earphones' battery life is claimed to be around 12 hours per charge with support for fast charging. Answer or reject calls, shuffle between songs with the Universal Button!
Sony WI-C200
Comfortable and stylish – these bluetooth earphones are perfect for everyday use!
The 9mm driver units pump out clear and punchy bass. Whether you're playing or listening to pop hits, classical concertos or jazz solos, you will never be disappointed with these in your ears! With up to 15 hours of playback when completely charged, you can listen to your favourite playlists and podcasts all throughout the day.
When your battery runs short, just 10 minutes of charging gets you a full 60 minutes of playback. This means that even if you're in a hurry, you'll soon be prepared to get the music going again. If you have more time, you can charge the battery to complete in just three hours.
We hope that this list of wireless bluetooth earphones was helpful and you have finally made up your mind for your purchase!
Related posts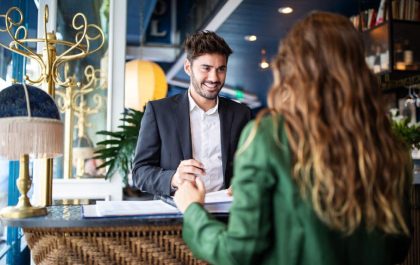 Revolutionizing Customer Service Excellence with ServiceNow Customer Service Management
Introduction: In the contemporary business landscape, customer service is a pivotal differentiator that can make or break a company's success….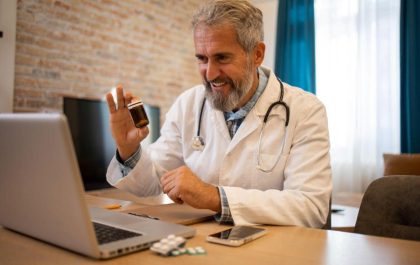 Maintaining a Strong Online Presence: A Key to Patient Reactivation
In today's digital era, having a robust online presence is crucial for any business, especially for healthcare practices. With most…