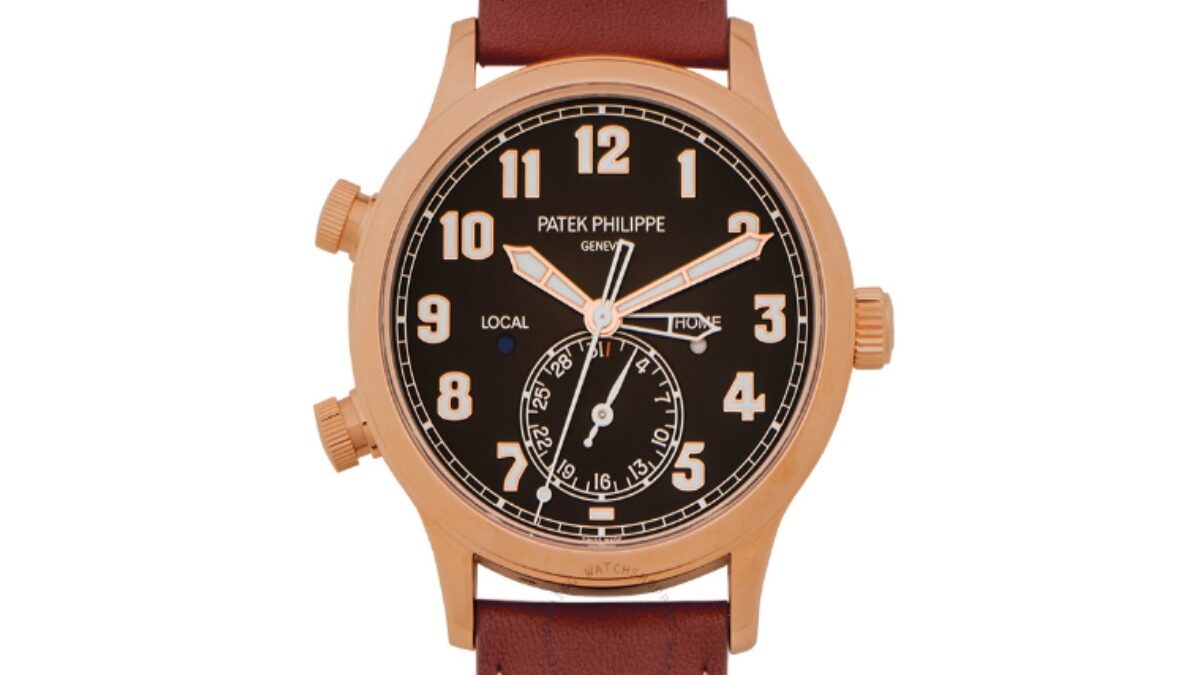 A Taste For Luxury : 4 Patek Philippe Watches You Should Buy Today – The Patek Philippe brand is known for a timeless blend of craftsmanship, heritage, and engineering. Anyone who loves watches surely can never go wrong with adding an impeccable Patek Philippe watch to any watch collection or rotation. Moreover, it's a luxury brand that has become a symbol, and these timepieces are unquestionably an excellent investment.
Patek Philippe is a well-known Swiss luxury brand that has produced some of the most sought-after watches today. With this fact, Patek Philippe watches typically cost a lot more than other common watch manufacturers today. Here are four Patek Philippe watches that you should look to buy today.
Patek Philippe Complications Model 5524R-001
Starting off our list of must-have Patek Philippe watches is a timepiece from the Calatrava collection. It's the Patek Philippe Calatrava model 5524R-001, and it's undoubtedly a timeless timepiece to add to your collection.
This Patek Philippe timepiece features a case that's made out of 18K rose gold. The back of the case is crystal see-through, which is a feature that most watch collectors and enthusiasts prefer. It also sports a beautiful brown sunburst dial with gold Arabic numerals. Without a doubt, it's a timepiece that exudes luxury and functions as a status symbol.
A sapphire crystal protects the beautiful and elegant brown dial, and it's incredibly resistant to scratches. The strap of this watch perfectly complements the case and dial as it's made out of vintage brown calf leather. The strap also features an 18K Clevis Prong buckle, which is a perfect contrast to brown calf leather.
Patek Philippe Grand Complications Model 5320G-001
The next must-have Patek Philippe timepiece on our list is one that's a bit different from the usual models. It's the Patek Philippe Grand Complications model 5320G-001, and it's a timeless and unique watch that you can add to your collection.
This Grand Complications timepiece features a round dial that comes in a lacquered cream color. This elegant dial is encased in an 18 karat white gold case, and it reflects a unique analog style. It has several functions, such as second, minute, and hour markers. It also has a perpetual calendar that can indicate whether it's day or night.
Topping it all off is a strap that's made out of alligator leather in a vintage brown finish. It can also withstand water depths of up to 30 meters. If you're looking for an exceptional and one-of-a-kind timepiece to add to your collection, then put this Patek Philippe timepiece on the top of your list.
Patek Philippe Nautilus Model 5980R-001
Some men seem to be constantly on the lookout to make a fashion statement. In turn, men like these should acquire a timepiece that allows them to do so. One Patek Philippe timepiece that can make quite a fashion statement is the Nautilus model 5980R-001
This luxury watch features a casing that's drenched in glorious rose gold finish. It's also elegantly paired with a matte dark brown leather strap. It's definitely one unique timepiece that'll catch the attention of the people around you!
One desirable detail of this timepiece is its black and brown dial. It looks exquisite, and it shows the date at the 3 o'clock position. The hour markers of this luxury watch also have gold applied to its hour markers. The hour markers, besides having hints of gold, also have a luminescent coating. It's certainly a desirable timepiece that attracts attention to itself!
Patek Philippe Aquanaut 5168G-001
One of the most underrated watch collections under the Patek Philippe brand is the Aquanaut line. The Aquanaut model 5168G-001 is particularly one of our favorites, and it's undoubtedly a stunning timepiece.
It features complex details, including a dial that has a dark blue outer rim. The dial of this Aquanaut also displays minute markers. Moreover, the hour markers and the hands come with a silver-toned finish.
There's truly something elegant about timepieces that feature a leather strap. In this Patek Philippe timepiece, the strap is made from blue crocodile patterned leather. It's definitely a desirable Patek Philippe that a watch collector, lover, or enthusiast should look to add to their collection!
Takeaway
As we said, Patek Philippe watches are some of the most prized and sought-after timepieces today. With this fact, it's essential to purchase one once you gather all the means needed to acquire one. These Patek Philippe watches are also a great investment as their values continue to skyrocket. But, they sell out fast, so you must secure one right this instant!
For More Information Click Here :
Related posts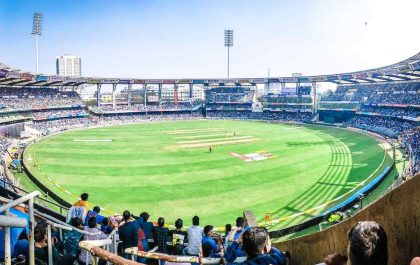 Everything To Expect From the 2024 T20 World Cup
Everything To Expect From the 2024 T20 World Cup – Cricket has become one of the most popular kinds of…
5 Tips to Maintain Lithium Ion Battery Pack
Tips to Maintain Lithium Ion Battery Pack – In today's world, there are many new challenges brought on by the…