Video Marketing – The prime reason why video has become so popular is that it allows easy consumption of content compared to the text-based format. According to estimates, over 1 billion hours of video is watched on YouTube on a single day. This can give you a fair idea of how popular the medium is and the scope it offers for marketers to disseminate brand messages.
63% of businesses are already using video for content marketing. If you happen to own a business with a digital presence, it becomes imperative that you incorporate video marketing as the main component of an online marketing strategy. This write up seeks to tell readers the reasons why a business must utilize video marketing as a core marketing strategy.
Reason for Businesses to Utilize Video Marketing
If you are a business that still does not have a video component in your marketing strategy, then you must immediately devise a coherent video marketing strategy to prevent missing out on business opportunities coming your way. Now let's look at the reasons why business must utilize video marketing:
1. Allows Easy Understanding of Products & Services
Businesses today have moved away from the 'pitching-based' approach because there is an unprecedented array of choices available for the customers. Brands are not looking at making a sale; rather, the approach and emphasis are towards providing value addition through a product. The customer is often seen gravitating towards a brand where they believe there is better value – both financially and emotionally.
This scenario makes video increasingly relevant because it allows marketers to give prospects an up-close look at the product or service. This enables the customer to make an informed purchase decision based on the perceived value of the product. Video marketing here becomes integral to the easy understanding of a product or service without the constraints associated with other forms of online content.
2. Improves the Possibility for Better Storytelling
Humans are hard-wired for stories – an engaging story always finds an audience. The same principle is applicable to brands that promote their product or service through stories. This makes video the ideal medium for brands to stay relevant to the audience.
One of the most known ways to engage in storytelling is through video testimonials. There isn't much effort involved in the entire exercise. You would need to get in touch with the customer and get their consent for answering a list of pertinent questions. They, in turn, can record themselves on a webcam or a Smartphone to make an impactful story told from the viewpoint of a satisfied customer. Overall, it does make an impression when a real person tells their own experience of using a brand.
Another way to make an impact on the audience is through a YouTube intro maker from InVideo. Video content creators often fail to garner user attention beyond the average of 8 seconds, purely for not having included an impactful intro. There are a variety of video editors available online that provide readymade templates that can be used by brands to create intros. These include Adobe Spark, Animaker, Renderforest, Panzoid, and more.
3. Better Value for Money
A video brings in more conversions than any other type of content. 64% of website visitors are likely to make a purchase after watching a product video. Including a video on the landing page is known to increase conversions by 80%. These facts are indicative of why video marketing means better value for money.
This apart, video marketing on popular video-sharing platforms like YouTube costs a whole lot less than compared traditional advertising mediums like print and media. Today, any business looking for a cost-effective approach to marketing will prefer going with an online video marketing strategy to get the message across.
4. Good for Search Engine Optimization (SEO)
Video is one of the main factors that compel visitors to spend more time on websites, also known as 'dwell time.' This is also one of those factors that decide the ranking of a website on search engines. According to a recent study, the likelihood of getting featured on the first page of Google increases substantially if you have an embedded video on the website.
Besides this, Google owns YouTube, and there has been a significant increase in how video tends to influence ranking on search results. A video on YouTube also allows the brand to earn a backlink to the website – improving website traffic in the process. A brand needs to be proactive about optimizing titles and descriptions on YouTube to get better visibility on search.
5. Appeals to the Laziest of Buyers
Apart from being a great tool for learning, video is super easy to consume. Today's hectic work schedules do not allow users to find time to read and understand long product descriptions. Currently, online users are more geared towards seeing the product in action. This is the reason IGTV and Reels are fast becoming a great platform for marketing. This makes video the most preferred form of content among marketers.
In fact, video is able to capture a wide range of audiences, even the laziest buyers who wouldn't leave their couch on a lazy weekend. Video is able to make this kind of impact because it engages our visual and aural faculty at the same time.
6. Improved Visibility on Newsfeeds
Algorithms that run social media platforms do a great job of suggesting content based on the previous activity of the user on the platform. This kind of stipulation makes it extra hard for small businesses from getting discovered by new audiences.
While these may be impediments, small businesses can overcome this by incorporating more videos into their content strategy. Video, as you know, is getting prioritized by all social media platforms. In addition, videos tend to grab the attention of the user as they scroll through their newsfeeds on mobile.
It always need not necessarily be videos, it can be a video slideshow made by slideshow makers using online tools like this one here. This basically involves uploading photos into the slideshow maker and arranging the photos in the desired sequence and adding transitions to the photo sequence. Most slideshow makers allow the user to add effects and audio to the slideshow. Once you are done you can save on your computer and upload it onto the desired video sharing platform.
7. Increased Availability of Video on Social Media
Video as a medium is not just restricted to YouTube alone, every social media platform today caters to video content. This has more to do with the preference for video among the audience. Whether it is Facebook, Instagram, or Twitter, every platform today supports the video format. Moreover, each platform now allows video ads as part of their advertising services bouquet. Every business that seeks better traction for its video content must utilize the available video formats on these major social platforms. Some of the most notable options for video happens to be on Instagram with its IGTV and recently launched "Reels" as a substitute for TikTok.
Conclusion
Video has clearly become a popular content format among the audience, and the trend associated with the video is not going to slow down anytime soon. The reason for this popularity can be inferred from the fact that a video comes across as more 'real' than any other form of content that we encounter online. Moving images with sounds and music are the perfect recipe for driving engagement among the audience.
This kind of engagement provides unique opportunities for brands to get up close with their prospects and customers. The key here is to think beyond profit and product, and create video content that speaks about your business philosophy, offers anecdotes, and gives valuable information relevant to the viewing audience. The more resonance they find with your content, the better is the chance of them developing loyalty towards the brand.
Related posts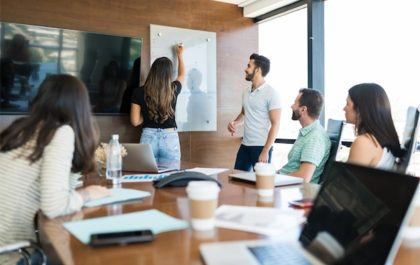 Industry leader: How to Drive Web Traffic in 2024
 Driving web traffic and increasing conversions is the ultimate aim of SEO. So, if your traffic is lacking in 2023,…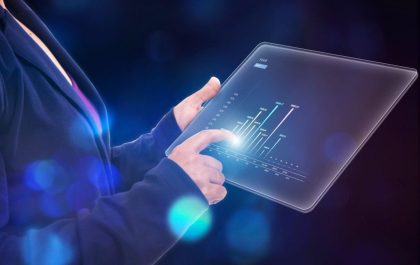 Data Visualization in Python: Creating Stunning Visuals
The digital world is full of data needing interpretation and analysis to draw actionable insights. One has to understand data…