How to Sell Digital Downloads Online successfully? – Ecommerce is booming. While physical products dominate the market and make up the bulk of online sales, digital products have their own benefits. Digital products can't be held, tasted, or touched, but everyone consumes them. It includes music, videos, ebooks, online courses, etc.
The biggest advantage of selling digital products online is the ease of distribution and doesn't require merchants to replenish inventory. Moreover, these intangible assets can be sold or distributed repeatedly. So, if you have created an outstanding eBook, online course, software, or any other digital product that can revolutionize the marketplace, you must think about selling it online.
However, you need an eCommerce platform to sell digital downloads online. The benefits of selling via an eCommerce platform include:
Easily accept payments using multiple payment methods
Offers an account management area for customers
Delivers product downloads to the customers
Sell subscription-based access to downloads
What are the different ways to sell digital downloads?
Fortunately, there are a few different ways to sell digital downloads. You can either choose to sell via an online marketplace like Amazon, set up your online store from scratch, or embed eCommerce to your existing website with the help of ShopRocket.
However, when you sell via an online marketplace, you have to share your profit with them. On the other hand, building an eCommerce website from scratch is expensive, and you have to maintain your website on your own, which becomes difficult, especially when you are not good at coding.
The last option to sell digital products online is to embed eCommerce on your existing website with the help of an online site builder tool. The biggest advantage of this option is that you need not share your profit with anyone. And even if you don't know coding, you can set up your eCommerce site on your own. All you have to do is integrate an automatically generated code into your website's HTML coding. No matter what option you choose, it is crucial to know tips for selling digital products successfully.
So, how to sell digital downloads online successfully?
Now that you know the best ways to sell digital downloads, it is time to understand some necessary tips and tricks you can use to make your eCommerce business successful. So, let's check out those tips:
Know the difference between licensing and ownership:
When you sell a digital product online, your buyers are ultimately buying a license to use it, which is different from a physical product. On the other hand, when you sell a physical product, your buyers will own that product and can sell it further to someone else, but this is not true for digital content.
So, before you sell your products online, it is vital to decide what types of licenses you want to grant to your buyers. You can either give your buyers the right to use your work or provide them full control and allow them to copy your work and distribute it to a new customer.
Don't skimp on scanning:
While sometimes it is easy to upload your work on your website, there are times when you want to sell digital downloads of your physical work, and you have to put in some extra effort. For instance, you want to sell digital copies of your artwork. So, you can either scan or click an image of your physical art piece to get it online.
So, if you choose to scan, you have to use quality scanners, whereas if you choose a photography option, you need digital cameras, like a DSLR. No matter what option you choose, make sure you pay attention to the quality of the image. Your images must be of high resolution.
Use SEO best practices:
SEO is an effective technique that helps you decide whether your product will get the deserved visibility or not. The more your product is visible to search engines, the higher the sales. So, if you want to sell your product online, ensure it ranks well in the SERPs. And for this, you need to follow some SEO techniques.
So, the best actions you can take to make your product stand out are to use the right keywords, give your products a descriptive title tag, write an attractive product description, add alt text to your images, etc. In addition to SEO, you can focus on brand building via social media pages.
The Bottom Line
Now that you know how to sell your digital downloads online successfully, what are you waiting for? Build an eCommerce website and start selling your digital products online.
Related posts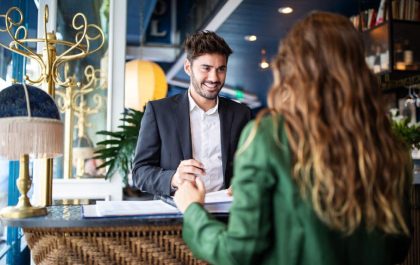 Revolutionizing Customer Service Excellence with ServiceNow Customer Service Management
Introduction: In the contemporary business landscape, customer service is a pivotal differentiator that can make or break a company's success….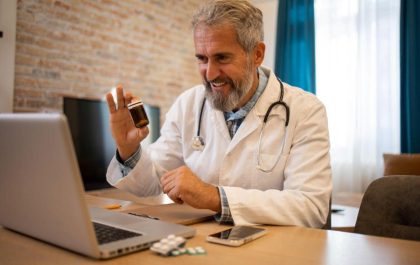 Maintaining a Strong Online Presence: A Key to Patient Reactivation
In today's digital era, having a robust online presence is crucial for any business, especially for healthcare practices. With most…